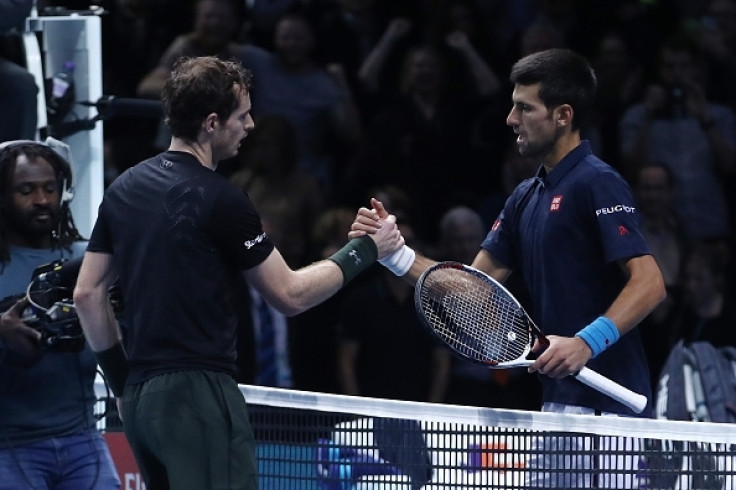 Austrian tennis player Dominic Thiem does not expect many players to keep their place in the top 10 of the ATP rankings next year when Novak Djokovic and Andy Murray return to action.
Djokovic and Murray started the year as the top two ranked players, but poor performances along with injuries saw them drop in the rankings and eventually take time off after last featuring at Wimbledon.
While Rafael Nadal and Roger Federer benefited from the duo's absence as they split the four Grand Slams and currently share the top two places in the rankings, the youngsters have also taken advantage.
Twenty-year-old Alexander Zverev has won five titles in 2017, one of which came against Djokovic in Rome, as the German currently stands at a career-high world number three.
Zverev will, however, drop to number four on Monday (20 November) when the ATP Finals conclude as Grigor Dimitrov, 26, has turned his season around and will finish the year at a career-high world number three, no matter what the result in London will be on Sunday.
Dimitrov's opponent in the final, David Goffin, 26, could reach a career-high number five ranking if he emerges victorious.
If the Belgian does not win, Thiem, 24, will end the year as the number five ranked player in the world, having started 2017 at number eight.
With Djokovic and Murray among others slated to return as they are confirmed for the 2018 Australian Open in January, Thiem believes that although it will be difficult for players to remain in the top 10, their comeback will be good for the sport.
"Yeah, everybody of these big names when they come back, they make everybody's life hard, of course," Thiem said when asked if the duo's returns will make it hard for others to keep their rankings.
"But I think it's good for the sport that they come back. We will see how they do. It's tough to make a comeback like Roger [Federer] and Rafa [Nadal] this year did.
"So we'll see. But for sure it's tougher to keep a high ranking when everybody is back."