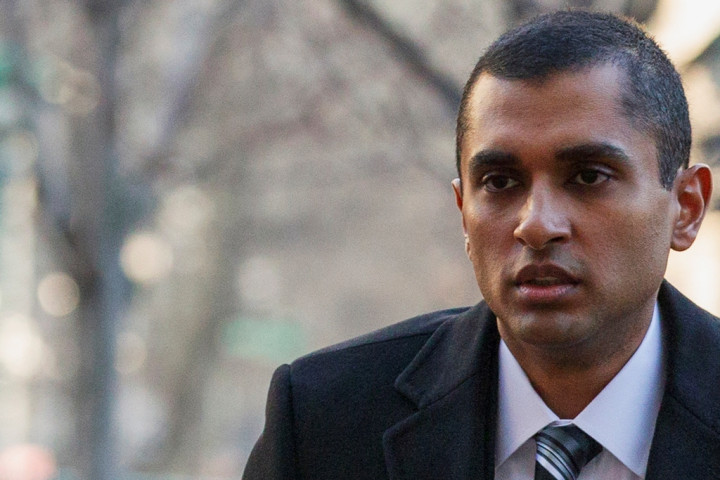 Former SAC Capital portfolio manager Mathew Martoma, found guilty of insider trading, is likely be jailed for a long time when he is sentenced on 8 September.
Setting a tough custodial precedent in this case would be continuing a trend among US judges, who appear to be imposing increasingly long prison terms on miscreants from the world of high finance, according to analysis by Reuters.
Mortoma, an ex-portfolio manager at Steven A. Cohen's hedge fund has been convicted on all three of the conspiracy fraud charges that he faced, which bagged the fund $275m (£166m, €209m) - prompting prosecutors to label the case the most lucrative insider trading scheme in American history.
In the five-years to December 2013, insider trading defendants received an average sentence of 17.3 months, up from 13.1 months during the previous five-year period, or a 31.8% increase, Reuters' analysis of 207 insider trading sentences showed. Cases that were reversed on appeal were excluded from the study.
The number of cases has increased, with 57% of the sentences imposed in the past five years. The last three years alone have seen two record sentences, the study showed.
In 2012, a New Jersey Judge imposed a 12-year sentence on former mergers and acquisitions attorney Matthew Kluger, accused of providing illegal tips in a $37m scheme.
In 2011, former billionaire and Galleon Group hedge fund founder Raj Rajaratnam received an 11-year sentence for an insider trading scheme. The government alleged that Rajaratnam raked in about $63.8m in illegal profits from insider trading between 2003 and 2009.
The increase in big cases being brought partly reflects the efforts of prosecutions led by Manhattan US Attorney Preet Bharara.
Since October 2009, his office has charged 89 people with insider trading and has bagged 81 convictions.