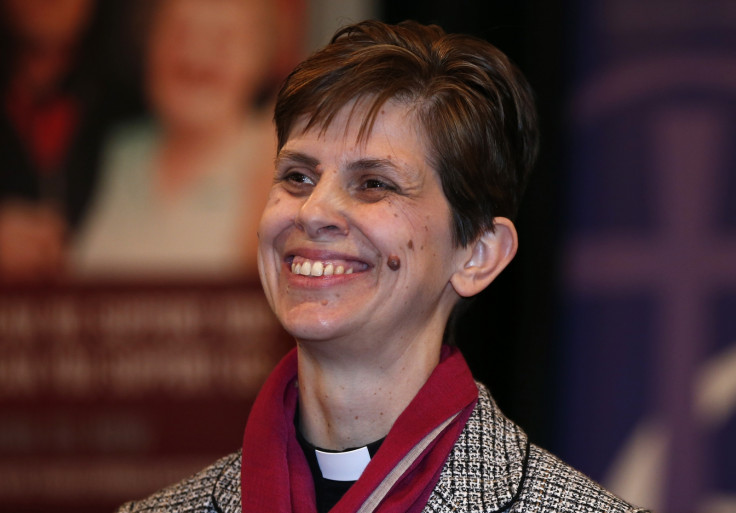 The service to consecrate Rev Libby Lane as the Church of England's first female bishop was interrupted by a sole male protester.
The man, reported to be Rev Paul Williamson, stepped forward during the ordination at York Minster of Rev Libby Lane as the eighth Bishop of Stockport.
As the Archbishop of York, Dr John Sentamu, asked the congregation if it was their will that Rev Lane be ordained, Williamson shouted: "No. Not in the Bible."
The Church was expecting the reply from Williamson and Sentamu read out a pre-prepared statement before repeating his original question.
The 2,000 strong congregation repeated their answer of "we will" and Lane was formally consecrated as Bishop of Stockport a short while later.
"If my appointment encourages a single young woman to lift her eyes up a bit and to realise that she has capacity and potential and that her environment or those around her don't need to dictate what is possible for her, then I'd be really honoured," Lane said in an interview published by the Church.
In an historic move, Lane was named the new bishop of Stockport in December, ending centuries of all male leadership in the Church.
Prime Minster David Cameron described the news an "historic appointment and important day for equality".
Archbishop of Canterbury Justin Welby said the change proved the Church was heading towards a "completely new phase of our existence".