Revenge Porn: Why We Need to Criminalise Non-Consensual Pornography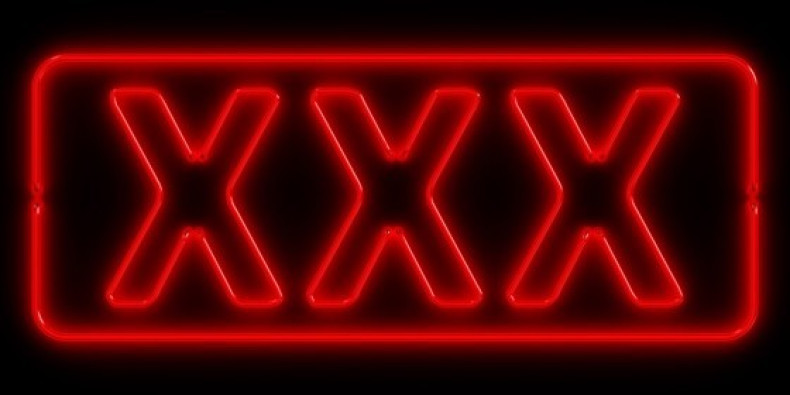 With the click of a button, an intimate photograph taken by an ex can be uploaded without your consent onto websites and forums and viewed countless times over. The picture can be shared on social media, and appear on Google search. It can be seen by family, friends, colleagues and co-workers. This is revenge porn, and so far, there is no law against it in the UK.
In the US, nine states have laws against revenge porn. In Britain, ministers have stated the need to address the problem of non-consensual pornography - but nothing has been done as yet.
At a fundamental level, revenge porn is an extreme invasion of privacy that causes often irreversible harm to a person's emotional and physical wellbeing. It can cost a victim their reputation and their job, and threaten their financial security. Most victims are female, and the majority of perpetrators are male.
Intimate, private moments are turned into sexual entertainment for strangers, and those who experience revenge porn are subjected to the "shaming" culture - and told they should never have taken or shared the images to begin with. It is humiliating, and dangerous.
As this kind of online abuse spreads, organisations have sprung up to draw attention to the problem and its devastating effects.
Dr Holly Jacobs, from Miami in Florida, founded the Cyber Civil Rights Initiative (CCRI) after she became a victim of revenge porn. After being frustrated in her efforts to get help from the police, FBI and lawyers, she took matters into her own hands and set up the campaign End Revenge Porn in 2012.
Speaking to IBTimes UK, Jacobs explained how her experience began when her former partner posted intimate pictures of her online.
"I went into shock. I felt completely betrayed by a man I once loved" Jacobs said. "My photos were sent to my boss and co-worker, to human resources and the Dean at my university. I had to defend myself and explain that I wasn't the one posting the material."
Fearing for her safety, Jacobs was forced to quit her job as information about when and where she worked was posted along with the material.
"Phone calls were made to my parents, tipping them off to the material circulating online. My mother told me it was disgusting and asked me if I was trying to become a porn star.
"Being a victim of this completely broke me and my relationships with my family. It derailed my professional career. It drove me to change my name and my life path."
Jacobs was also attacked by internet trolls. "They were discussing my body, describing how they'd like to engage in sexual acts with me and pointing out every single flaw they could find," she said.
"I was in a deep state of depression, with thoughts of suicide dancing in my head. I can no longer catch a glimpse of my naked body without cringing, without having flashbacks."
Confidentiality is taken as a given in society. We trust salespeople with card transactions and doctors with sensitive health information – and it is recognised that violations of this trust constitute a punishable offence. Laws against sexual assault and voyeurism recognise the right to your own body, and the same should apply to non-consensual pornography.
Jacobs' CCRI states the law should criminalise the intentional distribution of sexually explicit images of a person without that person's consent. Like sexual assault and domestic violence, the shattering consequences of being a victim of revenge porn are proof enough that women need protection against this violation.
Annmarie Chiarini, a professor of English at a Maryland community college and a CCRI advocate, told IBTimes UK that she became a victim after she ended a long-distance relationship in 2009.
Chiarini had exchanged nude pictures with her partner during their relationship, but ended things when her boyfriend became manipulative and possessive. His last words to Chiarini were: "I will destroy you."
"First, he attempted to sell a CD of the nude images of me on eBay," she explained. "I had the auctions removed, but he sent links to the auction to friends, family, and colleagues.
"I sought help from local law enforcement, but they said no crime had been committed. Over a year later, I received an anonymous email informing me that nude pictures of me were on a website," Chiarini said.
"I performed a google search on my name and the porn website XHamster came up. My full name, the town where I live and college and campus where I teach were on the site along with my pictures."
Unable to cope, Chiarini attempted to commit suicide.
"Once I recovered, I decided to change the laws in Maryland, where I live," she explained. "I was successful in having the misuse of electronic mail statute amended to cover all electronic communication. I worked with Maryland legislators and this April, revenge porn was criminalised in the state."
Speaking to IBTimes UK, Polly Neate, chief executive of Women's Aid, said the perpetrators use any means available to "gain and maintain power, control and fear over their victims."
"There is an urgent need for prevention as well as better enforcement," she added. "Online harassment and abuse must be seen as a manifestation of the widespread violence against women which is caused, tolerated and exacerbated by our culture of misogyny."