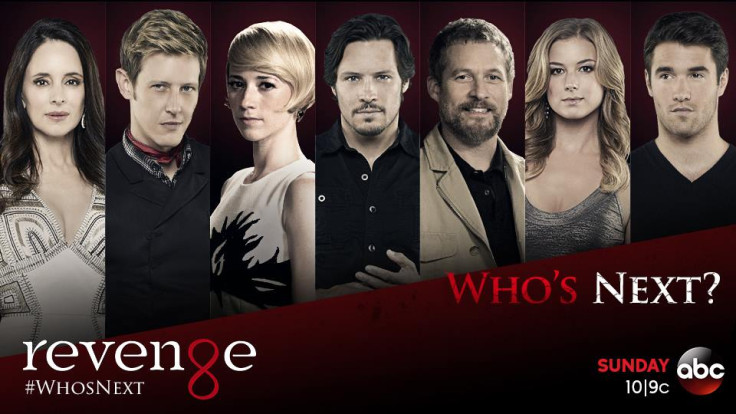 Revenge season 4 mid-season finale titled Atonement airs tonight and fans are anxious to learn about the sad ending of a major character in ABC's popular drama.
Since the premiere of season 4, fans have seen endless twists and turns including the return of David Clarke in Emily and Victoria's lives and the after dramas that have rocked Hampton.
According to the finale synopsis, one important Hamptonite will die a gruesome death in 'Atonement' that will end his/her journey.
In the previous episode, Emily went closer to solving her father's dark secrets and captured one of David's attackers.
The friendship between Nolan and Emily went through a testing time when Nolan has to share some secret information about his old friend to save his reputation.
Nolan has made a secret deal with Margaux for his personal gain and Louise declares that she is pregnant with Daniel's child.
Victoria is still struggling to remain the queen of Hampton but Madeleine Stowe, who plays the character of Victoria Grayson, has already hinted that her character might die in the season 4 mid-season finale.
The official synopsis of 'Atonement' reads: "Jack is torn between Emily and the new woman in his life, while Nolan and Louise bring Southern charm to East Hampton."
Click here to watch the fifth episode via live stream online for free on ABC's official website.