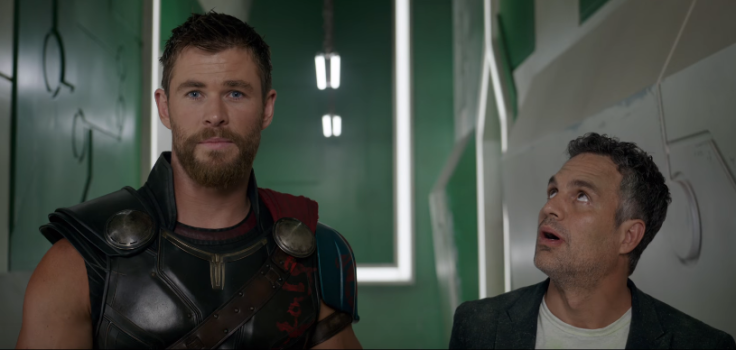 Thor: Ragnarok is shaping up to be one of the season's most anticipated new releases and Marvel is doing all it can to keep the buzz alive. On 7 September, it released a new TV spot which offers a glimpse at some of the thunder god's smaller problems, including finding a name for his superhero team.
"I'm putting together a team," Thor (Chris Hemsworth) tells Valkyrie (Tessa Thompson) in the clip.
"This team of yours, has it got a name?" she asks.
"Yeah, it's called the Re... Revengers," the Norse god replies, looking to his Avengers mate Bruce Banner (Mark Ruffalo) for support.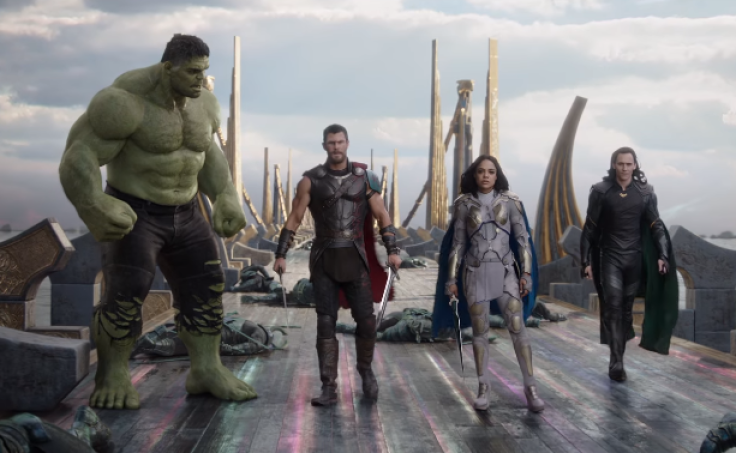 Valkyrie, however, does not seem very impressed by the moniker. "Well, I mean, we don't have to have a name," Thor stumbles through. "We could have no name."
This latest trailer continues to showcase director Taiki Waititi's choice to bring a lighter element to the superhero franchise. Unlike the original Thor film (2011) and Thor: The Dark World, Ragnarok has been injected with a lot more colour and comedy, especially in the form of banter between the Asgardian hero and The Hulk.
In conversation with News Australia, Hemsworth opened up about some of the bigger challenges his character will have to face in the film — from losing his hammer Mjolnir to battling defending his world from absolute destruction.
"Thor is a little lost at first without it [Mjolnir], and I think it's that classic assumption that it's the source of all his power, whereas it's about the journey for him to realise that that's wrong," the 34-year-old explained. "It's always been within him and the hammer was just an instrument."
In Ragnarok, Thor ends up in a world where he is as strong as everybody else and so his abilities don't stand out.
"No one knows or cares about his history or that he's the king of another realm, and so he is thrown in among the regular folk and is forced to fight his way out of this gladiatorial situation. Meanwhile, he needs to get home because there is a ticking clock on the outcome, a threat that is on his home planet of Asgard," he explained of the film's plot.
Thor: Ragnarok releases in cinemas in the UK on 27 October and on 3 November in the US.