Thor: Ragnarok international trailer reveals another Marvel superhero cameo
The third instalment of the franchise is slated for release in the UK on 27 October and on 3 November in the US.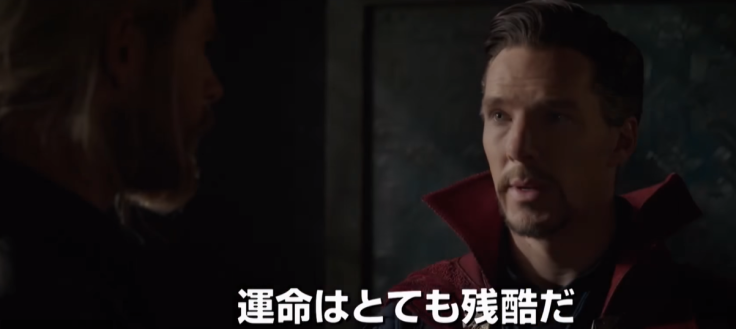 Months ahead of its release, Thor: Ragnarok has already impressed audiences with its trailers featuring the catchy soundtrack (Led Zeppelin's Immigrant Song), vivid special effects and a host of new cast members including Cate Blanchett (Hela), Jeff Goldblum (Grandmaster) and Tess Thomson (Valkyrie).
Now, a new Japanese trailer for the film has revealed that alongside the Hulk, Thor will be sharing screen time with another Marvel superhero. The recent clip shows Benedict Cumberbatch aka Doctor Strange making a cameo in the movie.
The trailer begins with the Sorcerer Supreme talking to Thor (Chris Hemsworth) in the Sanctum Sanctorum. "I sense a great change in your future. Destiny has dire plans for you, my friend," he tells the god of thunder.
Cumberbatch's appearance in the third instalment of the franchise does not come as much of a surprise considering the Doctor Strange movie's first post-credits stinger featured the two Marvel characters discussing Asgardian affairs.
Along with the Strange clip, the Japanese trailer has one additional change – the film's name. While the global title is Thor: Ragnarok, in the Asian country it is being promoted as Thor: Battle Royale.
The film will release in theatres in the UK on 27 October, US on 3 November and in Japan on 6 November.
In other Thor news, Hemsworth recently shared an adorable photo with the film's director Taika Waititi and co-star Anthony Hopkins (Odin) to mark the New Zealand filmmaker's 42<sup>nd birthday. The image featured the Australian actor and Waititi kissing a surprised-looking Hopkins on each cheek.
"Happy birthday to the man on the other side of this kiss @taikawaititi , if Anthony Hopkins hadn't interrupted this moment we could've sealed the deal," Hemsworth captioned the post. "@taikawaititi is also a director and made a little film called #thorragnarok which you should check out soon."
© Copyright IBTimes 2023. All rights reserved.