Rhodes Must Fall: British public proud of colonial past as Oxford Union prepares to debate the empire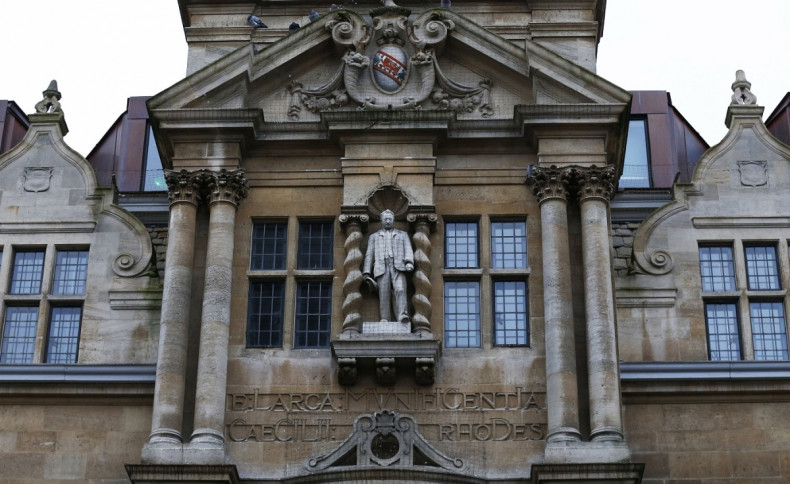 A majority of Britons are proud of the country's colonial history and think the statue of Cecil Rhodes should remain at Oxford University, a YouGov poll has revealed. Members of the "Rhodes Must Fall" campaign will on 19 January make their case for the removal of a statue of the colonialist that stands at the university.
It follows a groundswell of condemnation towards statues of Rhodes across the world, starting with students of the University of Cape Town in March 2015. That sentiment has spread across the map to Oxford, where students feel the monument outside Oriel College represents the darkest aspects of the British Empire.
But according to the YouGov poll, 59% of respondents say it should not be taken down compared to 11% who say it should. On the topic of imperialism, 43% said the British Empire was a good thing with 44% saying the Britons history of colonialism was a good thing. Only 19% say the Empire was a bad thing and only 21% say we should regret historic colonialism.
At its peak the British Empire governed a fifth of the world's population and comprised a quarter of the world's total land area. The idea of empire is controversial with supporters arguing it exported benefits including the English language, Christianity and the rule of law, while detractors say it was complicit in slavery and rapacious behaviour.
The "Rhodes Must Fall" campaigners are at odds with Oxford chancellor Lord Patten of Barnes, who has said the statue should remain.