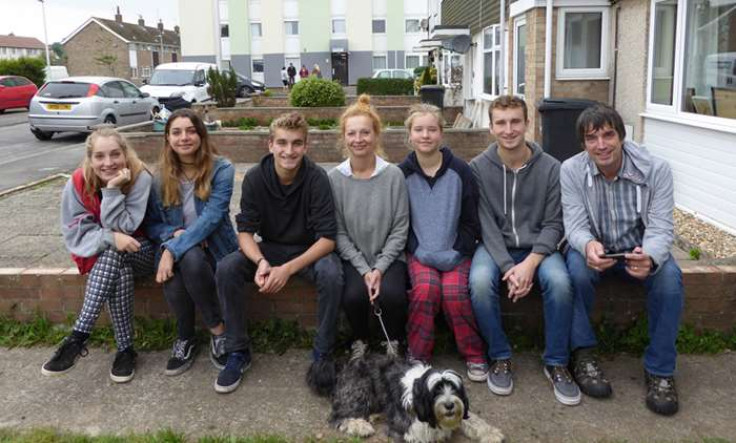 We're still recovering from Benefits Street, but Channel 5 are premiering a new series tonight called Rich House, Poor House, which is basically a family-life version of Wife Swap, and it's set to be utterly fascinating.
Families from opposite ends of the wealth and class divide will swap homes, budget and social status for seven days to discover how the other half lives.
The first episode of the series will see the Caddy family of Bristol trade places with the Williams family from Weston-super-Mare. The Caddys rank in the top 10% of Britain's wealthiest and live in a luxury seven-bedroom Clifton mansion.
Contrarily, Kayleigh, Antony Williams and their six children are among the nation's poorest 10%, meaning that the swap will see them leave their three-bedroom house for a weekly budget of £1,700 instead of their usual £110.
Those thinking that the richer lot may be judgemental of the Williams will be surprised when James of the Caddy family is sensitive to the iniquities of poverty, and is angered by an exorbitant pre-pay energy meter. The episode also sees him get stuck into DIY he senses Antony doesn't have time for.
There is another heart-warming moment when the Williams couple share a touching moment when Antony realises the cash in his pocket can make a dream come true.
In the aftermath of the show, Williams revealed to The Sun this week that upon his return to the family home, he was greeted by a demand for a £1,000 payment.
He told the newspaper: "The day we came back home I had a letter waiting for us about £1,000-odd of debt we didn't know about. It was just bang! Straight back into reality. It's another thing we have to pay bit by bit. But we cope."
Rich House, Poor House airs tonight (30 March) at 9pm on Channel 5.