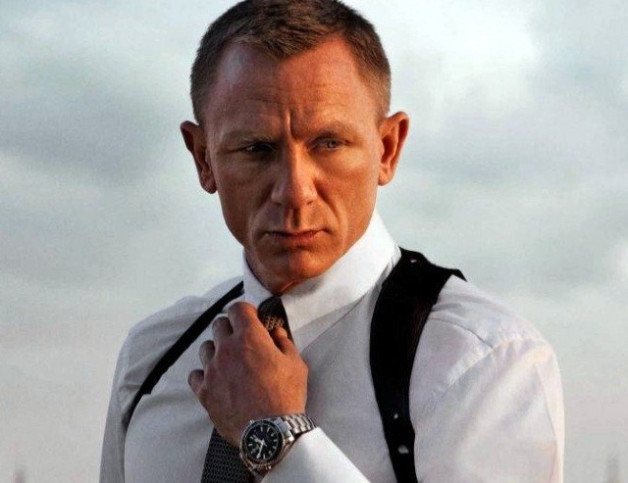 Bond actor Daniel Craig and Borat star Sacha Baron Cohen are among the newcomers on the latest Sunday Times rich list, which is dominated by foreign oligarchs.
Baron Cohen was placed at number 37 in the list, with the wealth he shares with wife Isla Fisher estimated at £68 million and Bond actor Daniel Craig, who shares £40m with wife Rachel Weisz, claiming 40th spot.
However their wealth was dwarfed by that of Uzbekistan-born tycoon Alisher Usmanov, who topped the list with a £13.3 billion fortune.
Usmanov, 59, who owns iron ore company Metalloinvest and has stakes in top Russian internet and media companies as well as a 30 percent stake in the London Premier League club Arsenal, saw his wealth rise by £985m in the past year to claim top spot.
In second place was Len Blavatnik, the former industrialist who bought Warner Music for £2bn in 2011, with a fortune of £11bn.
After selling his stake in Russian oil project TNK-BP for £2bn, he saw his wealth rocket from £3.4bn last year, making him the highest riser in terms of wealth.
Indian-born Lakshmi Mittal fell from the first place spot he has held for eight years to fourth place, as the value of the 40 percent stake he and his wife own in steel company Ancelor Mittal collapsed from its 2008 peak of £28bn to £5.95bn as demand for steel in China cooled.
Between them, the 1,000 richest people in the country own wealth totalling £450bn, up nearly 8 percent on last year, with the prosperity of the richest growing despite rising unemployment and continuing economic stagnation.
The highest placed Briton is the Duke of Westminster, whose property-based £7.8bn fortune put him in eighth place. He is the only person to have featured in the top ten every year since the list was first compiled in 1989.
Other Brits to be placed high on the list are Sir Phillip and Lady Green in 16th place with a £3.8bn retail fortune and in 19th place Virgin founder Richard Branson with £3.5bn.
Former Miss UK Kirsty Bertarelli is the richest British woman and shares a £7.8bn fortune with her Italian pharmaceuticals boss husband. The couple fell three places to ninth.
Chelsea FC owner Roman Abramovich, who made his money in oil, dropped two places to fifth.
This year there were 88 billionaires on the list, a rise from last year's 77. In the first list there were only nine.
Once again, Sir Paul McCartney was the highest placed entertainer, with the £680m he shares with his heiress wife Nancy Shevell earning him top spot. Sir Paul has topped the singers' list every year since 1989.
Singer Adele topped the list of the wealthiest entertainers under 30, with a fortune of £30m.