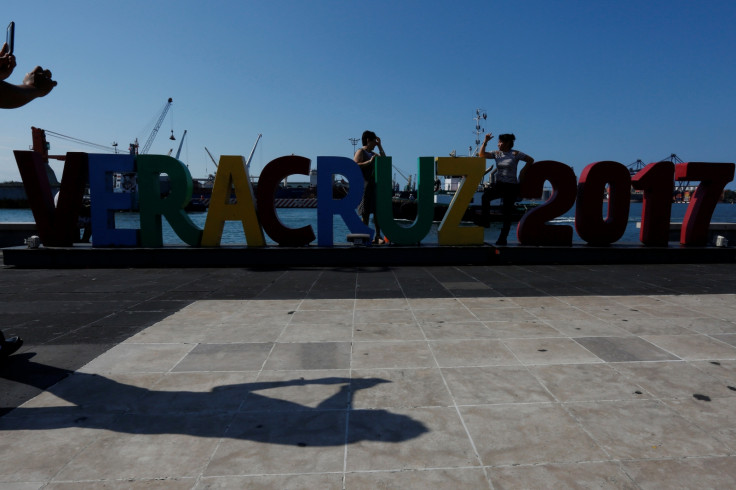 A Mexican man from a prominent family has been cleared of abducting and sexually assaulting a schoolgirl by a judge because "he didn't enjoy it".
The case of Diego Cruz, 21, has provoked anger over the immunity of the rich in Mexico. Cruz was one of four men – known in the media as "Los Porkys" – from affluent families in the southern state of Veracruz who were accused of raping an underage girl in January 2015.
The girl, who was 17 at the time, got into the car of one of her alleged attackers. A ruling from Judge Anuar Gonzalez, which was made public on Monday (27 March), said the girl was not "helpless" at any point.
While Cruz had touched the victim's breasts and penetrated her vagina with his fingers, Gonzalez ruled that it had been done without "carnal intent", therefore not making him guilty of assault.
The judge said that as Cruz did not have any intention to "copulate", rather his actions were deemed to have been "rubbing or incidental rubbing".
After the incident, the victim's father posted a video in which he asked the accused about their motives. They expressed "regret", acknowledged their "stupidity" and Cruz said: "I don't doubt it happened and we made a mistake. We were wrong." The men later penned an open letter denying the allegations.
At first, the victim's father refused to go to the authorities. "I knew they would fail us," he told the New Yorker in an interview.
After his family was subjected to social shaming, he eventually decided to take the case to the police – but his quest for justice for his daughter was met by delay and he eventually decided to go to the press.
Cruz fled to Spain, but was extradited back to Mexico after being stopped by police in central Madrid last year. His release has sparked fury and only served to reinforce the notion that the rich and powerful are above the law.
"He [Cruz] sexually touched her, he vaginally penetrated her, but because he didn't enjoy it, it's not sexual abuse?" Estefanía Vela Barba, an activist on gender issues, told the Guardian.
"Since there was no pleasure in the act, it was intended to cause humiliation. They were touching her, they were bothering her, so for the judge, if the intention wasn't pleasure, it's not sexual assault," Vela added.
"There's no disputing the facts. It's not some crazy woman saying this, it's coming from the judge's mouth and he's saying that if they vaginally penetrate you against your will, it might not be abuse."
Following the attack, the victim broke her silence in a Facebook post last year describing the "hell" she had experienced. "Yes, I had a drink. Yes, I went out to party. Yes, I was wearing a short skirt, just like the majority or even all girls of my age. Am I to be judged for that? Does that mean I deserved it?" she wrote.