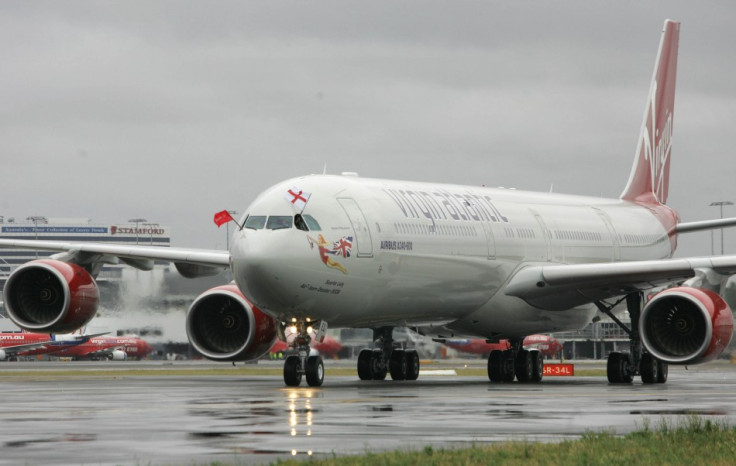 British airlines Virgin Atlantic, owned by business magnate Richard Branson, is set to provide the first in-flight mobile service to passengers in the UK.
The Telegraph reported that the mobile access will first be available on the group's new Airbus A330 planes which will fly from London to New York. The service will then be gradually expanded to 17 planes on at least 10 routes by the end of the year.
UK-based company, Aeromobile Communication, which is partly owned by Panasonic, will provide the mobile services to passengers.
There will be restrictions on the usage of the in-flight services.
The PC Mag reported that due to limited bandwidth, only a small number of lines will be available at any time. And thanks to US laws, the service has to be turned off 250 miles from US airspace. No devices will be allowed during take-off and landing.
Currently, British Airways provides in-flight texts and web access services to its passengers travelling between London City and New York. Mobile phone service was not allowed till date.
The rival British Airways has collaborated with OnAir services to provide passengers access to email, text messages and the internet.
Mentioning about the services provided on its website, the British airlines says that "making or receiving voice calls will not be allowed on British Airways flights. This is out of consideration for other customers and also to maximise the on-board bandwidth for all users. Therefore, use of Skype or Voice Over IP websites is not permitted on board. British Airways will limit the service to text, email and data mode."
Virgin Atlantic's Steve Griffiths told the Telegraph that he expects full Wi-Fi to be available on the Boeing 787 Dreamliner, which is planned for a 2014 launch.
According to PC Mag, the US Federal Aviation Administration, on the other hand, is reportedly looking into the (antiquated) rules it employs against those looking to use their electronic devices during any and all portions of airline flight.