Richard Branson may have weathered Hurricane Irma unharmed, but the same cannot be said of his private island in the Caribbean. Soon after the storm tore through the region, the business magnate shared photos of the widespread destruction it caused on Necker Island – uprooting trees and ripping apart other structures.
The British philanthropist posted a video on Instagram showcasing the level of damage done to one building, with trees tossed around and walls broken down. "Much of the buildings and vegetation on Necker has been destroyed or badly damaged," he captioned the video.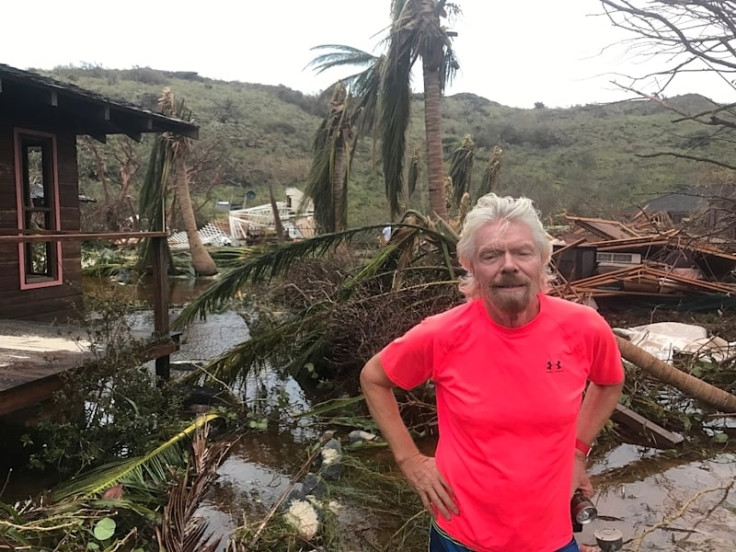 Branson also documented his experience on his blog while describing the scale of damage done to the British Virgin Islands. "As you can see from the photos, much of the buildings and vegetation on Necker has been destroyed or badly damaged.
"We felt the full force of the strongest hurricane ever in the Atlantic Ocean. But we are very fortunate to have a strong cellar built into Necker's Great House and were very lucky all of our teams who stayed on Island during the storm are safe and well," he wrote.
The Virgin Group founder, his family and staff survived the disaster by taking shelter in the wine cellar when the hurricane hit his private island. He posted photos showing the group sharing bunk beds and sitting down to a game of cards as they waited out the natural disaster.
Once Irma passed through the region, the 67-year-old immediately jumped into action, helping people on neighbouring islands. He travelled to Virgin Gorda, Moskito to help and later to Puerto Rico to mobilise aid efforts and rebuilding plans for the British Virgin Islands and wider Caribbean.
"British Virgin Islands Hurricane #Irma story is not about Necker - it is about the tens of thousands of people who have lost their homes and their livelihoods," he wrote on his social media account.