'Rick Ross doesn't know a thing about respecting women': Rapper under fire for sexist remark
Twitter users slam Purple Lamborghini singer for his comment on signing female artistes.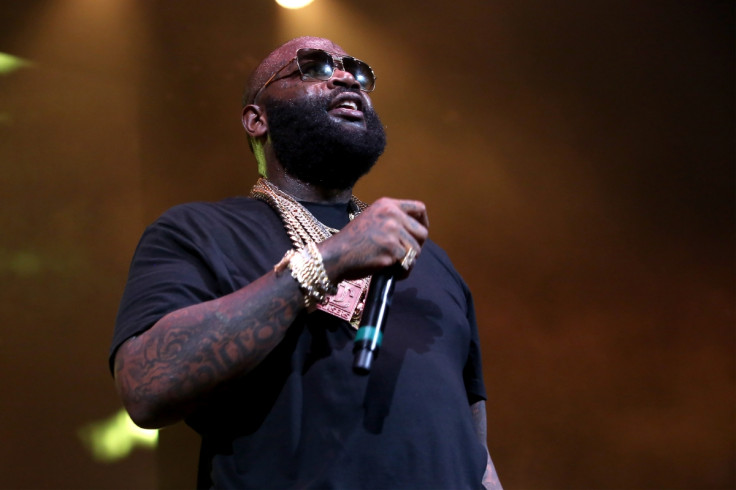 Rick Ross has invited the wrath of fans after making a controversial and sexist comment on why he doesn't sign female rappers for his music label. During an interview, he revealed he would "end up f***ing" them, adding that he is "so focused" on his business for Maybach Music Group.
"You know, I never did it because I always thought, like, I would end up f--king the female rapper and f--king the business up," he told Power 105.1's Breakfast Club. The 41-year-old hip hop mogul revealed that he cannot resist a good looking music artist under his brand. "I'm so focused on my business. I gotta be honest with you. She's lookin' good, I'm spending so much money on her photo shoots — I gotta f--k a couple times," he added.
His comments have been slammed as derogatory by Twitter users. "Rick Ross doesn't know a thing about 'respecting women'. He doesn't trust himself w/ adding female talent to MMB," one tweeted.
"Rick Ross is proof of why we need women run music labels. We can't get ahead in the industry because of men in power leverage careers for sex," added another. The hip hop industry is mostly male dominated with few female rappers who have made it to the top including Nicki Minaj, Lil' Kim, Queen Latifah and Missy Elliot.
This is not the first time the Purple Lamborghini singer has made such a remark against women. In 2013, he was dropped by Reebok from their brand endorsement for writing controversial lyrics against women.
The American rapper, however, has worked with his close friend Trina. "She's most definitely somebody I would love to have, vibe with on that level, but she had a situation with somebody that was a big homie in my city, one of my big-time homies, one of the big homies," he explained on why he never shifted his focus while working with her. "I'm just one of those dudes. If you rock with one of my homies, you know, cool. Imma spare you. That go for Trina, so I was able to just focus on the music and the records."
© Copyright IBTimes 2023. All rights reserved.