A former right-wing pro-Donald Trump YouTuber and intern for Milo Yiannopolous allegedly knifed his father to death for calling him a Nazi in Washington State.
Lane Davis, a conspiracy theorist who blogs as Seattle4Truth, has pleaded not guilty to the first-degree murder of Charles Davis on Samish Island.
According to court documents, the 33-year-old started a fight with his parents on 14 July claiming they were "leftists" and "paedophiles."
The Daily Beast reported that he was eventually fired by Yiannopoulos, a former senior editor at the right-leaning Breitbart News, with Lane threatening the British writer and going to BuzzFeed News with "false and inaccurate accusations".
Lane's blog posts words like: "Finger on the trigger. Trump might use a nuke, boy," and "F* that globalism, motherf* a TPP Open border b**ches, better learn your enemies".
The unemployed man was living with his parents Charles and Catherine with the Southern Poverty Law Centre reporting that arguments on the day of the alleged stabbing were heard on a mobile phone.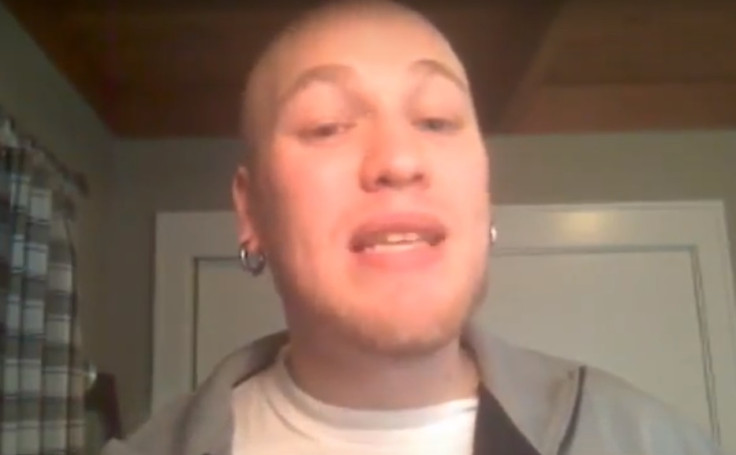 Lane was allegedly threatening to kill his father and spat in his face with a 911 call obtained by the Daily Beast capturing his mother's distressed voice before Charles was killed.
"He's not physically threatening us or anything," Catherine told the dispatcher. "He just gets out of control and he's ranting about stuff from the internet."
According to statements Lane allegedly gave police, his father attempted to kick him out of the house when he started accusing the 73-year-old of being a paedophile.
"We're trying to but he's chasing us around the house," Catherine continued. "He's mad about something on the internet about leftist paedophiles and he thinks we're leftist and he's calling us paedophiles."
According to court documents his claim that his family were paedophiles were not based on facts but on his conspiracy theories that liberals are running paedophile rings around the globe.
Lane allegedly stabbed his father in the chest multiple times and when police arrived he was dead.
It is alleged that Lane told detectives that the fight began when the pair began discussing "whether toddlers could consent to sex or not" before his father called him a Nazi and a racist.
Lane is held on $1m bail and is due to stand trial in January.