He was convicted of assaulting her but singer Rihanna has insisted that she has no bad feelings towards her ex-boyfriend, Chris Brown. In a candid interview with Vanity Fair for its November 2015 issue, the Diamonds singer reflects on their turbulent relationship and her position as a "poster child" for domestic violence.
In February 2009, Brown, 26, attacked Rihanna, 27, in his rented Lamborghini during an argument as they left a pre-Grammy awards party in Los Angeles. After pleading no contest to the assault charges in court later that year, the Loyal singer was sentenced to community service, a probation order and a five-year restraining order, which was later revoked upon Rihanna's request when the couple reconciled four years after the incident.
Rihanna was honest with Vanity Fair when asked if she felt she could change Brown when they got back together, admitting: "A 100%. I was very protective of him. I felt that people didn't understand him. Even after ... But you know, you realise after a while that in that situation you're the enemy."
She continued: "You want the best for them, but if you remind them of their failures, or if you remind them of bad moments in their life, or even if you say I'm willing to put up with something, they think less of you — because they know you don't deserve what they're going to give. And if you put up with it, maybe you are agreeing that you [deserve] this, and that's when I finally had to say: 'Uh-oh, I was stupid thinking I was built for this.'"
The former couple have attended the same events on multiple occasions since their most recent split in 2013, but Rihanna says they are no longer friends. The singer revealed: "Sometimes you just have to walk away. I don't hate him. I will care about him until the day I die. We're not friends, but it's not like we're enemies. We don't have much of a relationship now."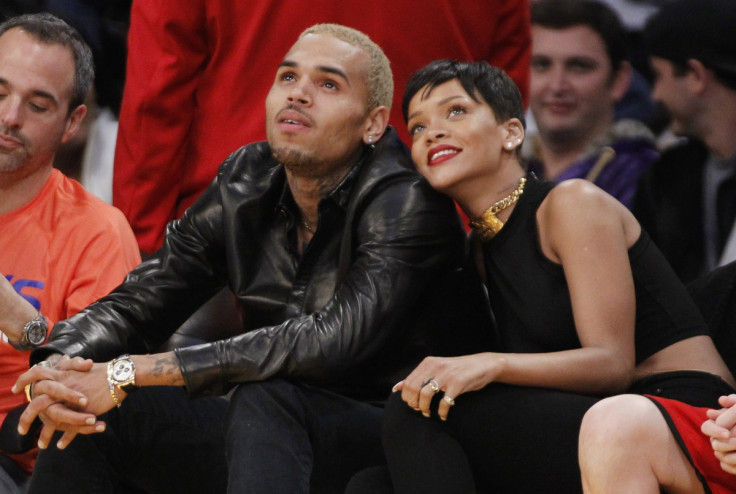 Although she has personally moved on from the incident, Rihanna is frustrated that the public will not allow her to forget. In September 2014, the NFL and CBS came under fire for refusing to play her hit single Run This Town during an episode of Thursday Night Football in the midst of the Ray Rice domestic violence scandal.
Rihanna hit out at the network and football league via Twitter at the time, something which her Roc Nation mentor Jay Z supports. He told the magazine: "Her response was appropriate. The NFL felt it was a distraction, and she was like: 'You're punishing me for what happened with Ray Rice?'"
Addressing the incident and the way she is seen as a "poster child" for domestic violence, the pop star herself chimed in: "Well, I just never understood that like how the victim gets punished over and over. It's in the past, and I don't want to say, 'Get over it', because it's a very serious thing that is still relevant; it's still real. A lot of women, a lot of young girls, are still going through it. A lot of young boys too."