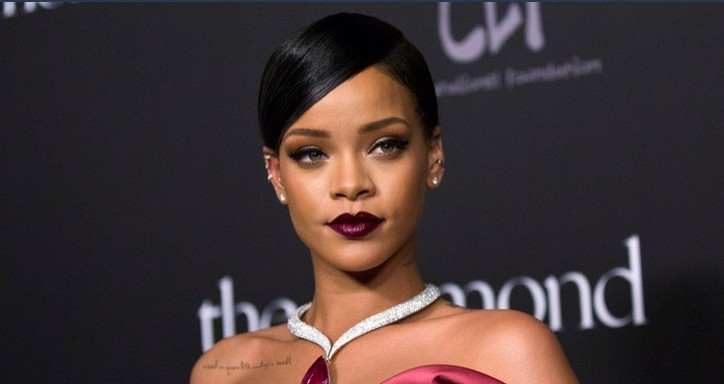 Rihanna was spotted partying with Titanic star Leonardo DiCaprio in New York on Valentine's Day.
The couple reportedly left the night club around 4am on Saturday, although separately.
According to the New York Daily, the Wolf Of Wall Street star sported casual jeans, a blue button-down shirt and a grey newsboy cap, while the singer was stylishly dressed in a pink furry coat worn over a glittery burgundy dress with matching stilettos.
Previously, the two were seen attending a birthday party at the Playboy Mansion in Hollywood last month, TMZ reported.
The couple were getting "super steamy and even swapping spit" said the website.
Earlier, the pair rang in the New Year on the Caribbean island of St Barts and reports suggest that as of now they are trying to keep their romance under wraps.
On Saturday morning, 14 February, the Diamonds singer posted a photo on her Instagram that showed a Cupid facedown with an arrow in his back.
She captioned the image simply as "mood".
Meanwhile, Rihanna's ex Chris Brown spent valentine's day with Karrueche Tran.
Tran shared an Instagram picture of the couple, and wrote, "Happy Valentine's Day to my love.. You drive me crazy and you've made me crazy but that's just us ❤️ I love you just as much as you love trying to match my outfits."
In the image, Brown is grabbing his crotch and and posing with his middle finger in front of the .