RIM has announced its earnings for the third quarter of 2012, with a five percent drop in overall revenue, down from $2.9bn in Q2 to $2.7bn, while the firm posted a net loss of $114m.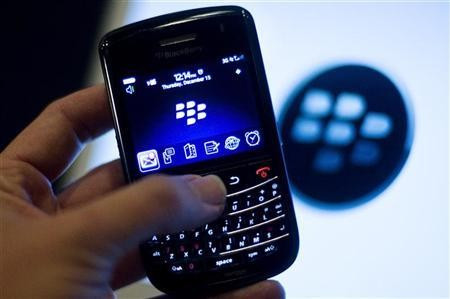 RIM also reported that it has shipped 6.9 million smartphones and 255,000 Playbook tablets in the last quarter, which is nearly 100,000 units more than the Candian firm sold in the previous quarter, no doubt thanks to ongoing price cuts, although its user base shrank by one million
In an earnings call, RIM CEO Thorstein Heins confirmed that the company had sold 8.4 million Blackberry devices in the last quarter, suggesting that retailers cleared a lot of leftover stock during the quarter, explaining the difference between devices shipped and devices sold.
As well as posting its Q3 figures, RIM announced that Chief Investments Officer Robin Bienfait has decided to retire, but she will remain at the company in an "advisory capacity to enable a smooth launch and seamless transition."
RIM's shares rose by 3.6 percent on the Nasdaq yesterday, to $14.12, but dropped by 9 percent during after-hours trading.
RIM settles Nokia patent dispute
The figures come just as RIM settled a patent dispute with rival phone developer Nokia, by agreeing to pay a one-off fee as well as on-going payments. The two companies agreed to cross-patent several smartphone components in 2003, though RIM was found to be in breach of that contract by an arbitration tribunal.
Nokia said in a statement that it was pleased with the results of its legal action:
"We are very pleased to have resolved our patent licensing issues with RIM. This agreement demonstrates Nokia's industry leading patent portfolio and enables us to focus on further licensing opportunities in the mobile communications market."
Heins also said that RIM now has 79 million subscribers worldwide, down from Q2 when the company reported more than 80 million global users.
RIM has struggled to compete with iOS and Android devices in the smartphone market and was forced to cut 5000 jobs in June this year. In December, the company was dropped from the Nasdaq-100 index.
The Blackberry 10 operating system is scheduled for release on 30 January, and earlier this week all major UK networks announced they would be carrying BB10 devices from launch.
Seen as a make-or-break move for RIM, BlackBerry 10 features an entirely new mobile operating system which will be launching on two new handsets - one with a full touch screen, and another with the signature BlackBerry physical keyboard.