As many as 31 unnamed competitors from six different sports could be banned from competing at Rio 2016 after the International Olympic Committee (IOC) announced at an executive board meeting that they had retested 454 doping samples from the 2008 Games in Beijing using the latest scientific methods. These measures come as athletics attempts to rebuild its shattered reputation following a hugely damaging scandal that has seen public confidence in the sport plummet.
Those re-tests were supposedly targeted at athletes who could line up at this summer's Olympics and the IOC has pledged to suspend anyone found guilty of "infringing anti-doping rules". The Swiss-based organisation further revealed that they intend to notify the individual national committees concerned over the next few days and are still awaiting the results of 250 further re-tests of samples taken at London 2012.
They will also commence a broader re-testing programme for medalists from the last two Olympics and plan to revisit samples from those who could be retrospectively handed medals as a result of any disqualifications.
"All these measures are a powerful strike against the cheats we do not allow to win," IOC president Thomas Bach said. "They show once again that dopers have no place to hide. The re-tests from Beijing and London and the measures we are taking following the worrying allegations against the Laboratory in Sochi are another major step to protect the clean athletes irrespective of any sport or any nation.
"We keep samples for ten years so that the cheats know that they can never rest. By stopping so many doped athletes from participating in Rio we are showing once more our determination to protect the integrity of the Olympic competitions, including the Rio anti-doping laboratory, so that the Olympic magic can unfold in Rio de Janeiro."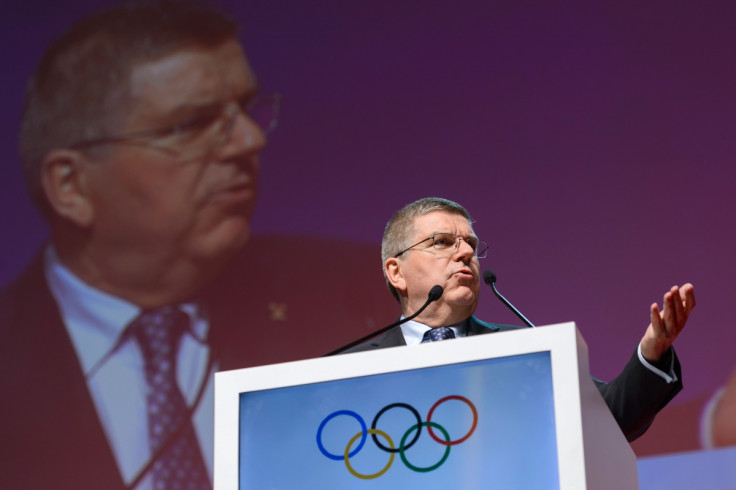 Also included in the IOC's lengthy statement was the confirmation of a request to the World Anti-Doping Agency (WADA) for them to begin investigating recent claims over allegations that "testing at the Sochi Laboratory was subverted". This follows a report from the New York Times released earlier this week featuring ex-lab director Grigory Rodchenko that claimed dozens of Russian athletes were part of a state-run doping programme at the 2014 Winter Olympics. Russia deny any wrongdoing.