Follow the opening ceremony LIVE with IBTimes UK.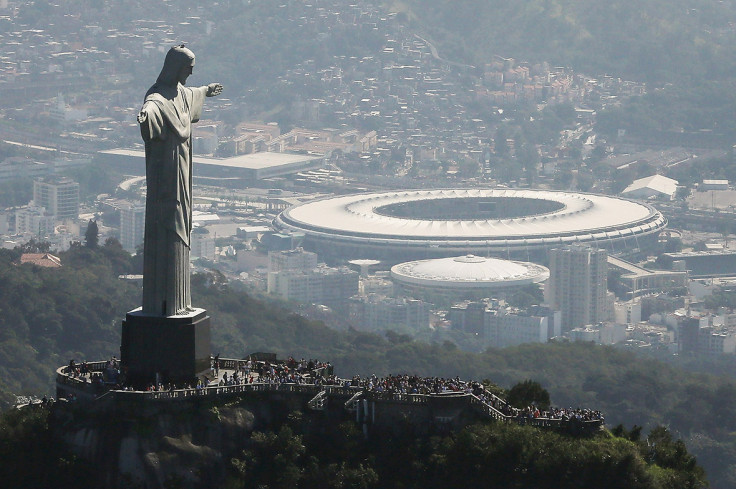 The 2016 Olympics will kick off with a grand opening ceremony at the Maracana Stadum in Rio de Janeiro tonight (5 August). The ceremony will start at 8pm Rio time - which will be around midnight for viewers watching in the UK.
An estimated three billion television audience is expected to watch the showcase event, which had a budget of £3 million — around one-tenth of the cost of the London 2012 opening ceremony.
The spectacle has taken three years to produce and more than 35,000 professionals will be involved on the night. It will feature 12 samba schools, over 5,500 costumes and promote three themes of ecology, joy and diversity. The creative team behind the celebration have promised "to deliver a message for planet earth" to start the Games with a bang.
"This is the moment we were waiting for," enthused Rio 2016 spokesman Mario Andrada. "There is an important tradition that a good opening ceremony is a good sign for the rest of the Olympics. It is beautiful, it is very Brazilian. The people involved are very proud."
How can I watch the ceremony?
The first televised event from the Games, coverage starts at 11.40pm UK time on BBC One. You can also watch the ceremony on BBC Iplayer. BBC One will provide live daily coverage of the main events during the Olympics from 1pm to 4am every day.
Viewers in the United States will be able to watch the event from 7pm EST on NBC, but a tape delay means a one-hour lag for those on the east coast and a four-hour delay for viewers on the west coast for an 8pm start time in the local time zone.
Rio 2016 also has an official YouTube page with clips.
Click here to find out exactly when the opening ceremony starts in your country.