Brazil should have been poised for a good year in 2016 as host of the summer Olympic Games but the dual impact of the Zika virus and the worst economic downturn for a century has seen the wind taken out of its sails. The country's embattled president, Dilma Rousseff, was already fighting impeachment and a tanking economy when Zika once again brought the country into the headlines for all the wrong reasons.
Brazil's economy is poised to shrink by 3% in 2016 after contracting by 3.7% in 2015, and inflation is currently at 10.7% – double the 4.5% official target. Meanwhile, the budget deficit stands at 10.3% of GDP. Rousseff has public approval levels of just 10%, according to a recent poll, as she tries to persuade lawmakers to agree to a new tax on financial transactions from retail sales to cash withdrawals. Critics predict she won't last the year.
Now, with the world-famous Rio Carnival poised to begin its samba celebrations and the Olympics looming, analysts are predicting Brazil's tourist industry could suffer. Tourism is typically responsible for 9% of GDP but that was expected to rise to 10% in 2016. In Britain, many pregnant travellers have cancelled trips after it was revealed the virus is linked to microcephaly, which can cause growth abnormalities in new-born babies.
Geraint Jones, an economics professor at Lancaster University, has compared the Zika epidemic with the effects of the Sars outbreak on Malaysia, Singapore, Hong Kong and China in 2003, which resulted in a 20% drop in the tourism sector for each country.
Singapore saw tourism drop by as much as a third in March and April of that year, although it bounced back by early July when the World Health Organization announced Sars had been contained. For Brazil, a drop of 20% is a worrying prospect, he said: "A hit of 20% to tourism income – as happened with Sars – would be tantamount to a reduction of US$47bn [£32.2bn] in GDP throughout the year."
But there are several differences between Sars and Zika, Jones has pointed out. On the one hand, the fact that there is no vaccine for Zika and it is likely that it would be some time before there is one, the impact on tourism could last longer than with Sars. On the other hand, the fact that the virus only affects pregnant women and their families means only a small sector of potential tourists would cancel trips.
"The development and spread of the Zika virus seems poised to have a mild to moderate impact on overall tourism flows to Central America, the Caribbean and South America [and] unless the link between Zika and microcephaly is disproven, there will likely be a significant and sustained decline in trips to these regions by women who are pregnant or trying to conceive," said Amanda Bourlier, senior research analyst at Euromonitor. But, she added: "This demographic represents a relatively small subset of total travellers."
Mexico could share any drop-off in tourists due to its proximity to the US and popularity with American travellers. The country is popular for "babymoon" tourism, the segment poised to show the sharpest decline in light of the apparent link between the virus and birth defects, Euromonitor said.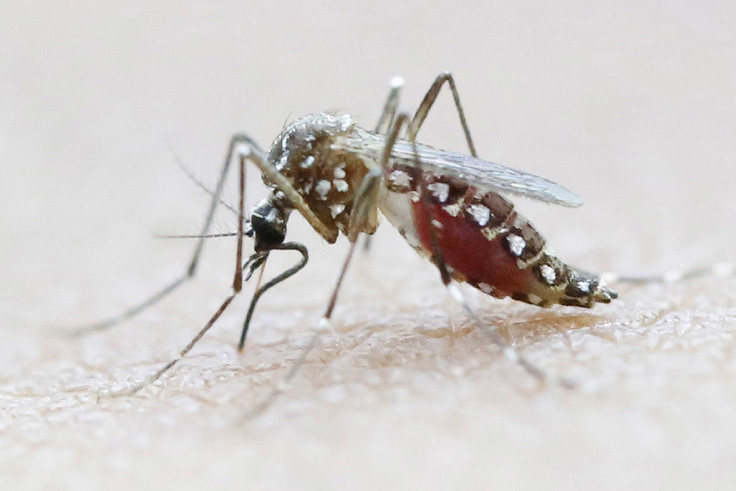 The limited impact on travellers so far seems to be borne out in the experiences of travel agents in the UK. A spokeswoman from the Association of British Travel Agencies told IBTimes UK that the number of UK travellers who have cancelled trips as a result of the Zika virus is minimal.
There has been no indication yet that Brazil is toning down its annual carnival as the virus rages, mainly in poorer areas of the country, though it was reported on 2 February that the Caprivari municipality in Sao Paulo is cancelling celebrations in light of the epidemic and is instead to use a reported $25,000 on prevention measures, such as the eradication of mosquito breeding grounds.
But Brazil's wider economic problems are acute. The country has been hit by a weaker China and the impact on commodity prices – particularly iron ore, Brazil's major export – given it is China's biggest trading partner.
Cities across Brazil are cancelling carnival celebrations as economic woes hit the South American country ever harder. Municipal governments are citing tightened budgets, with lower tax revenues and more important projects in need of funding.
Festivities and parades have been cancelled in Cabo Frio, Morretes, Irati, Lagoa Formosa, Porto Ferreira and Rolim de Moura, among others. Almost all have said funding needed to be moved to different areas. "We know the importance of carnival, but it's the time to save," said Luizão do Trento, mayor of Rolim de Moura. In Porto Ferreira, the money is being used to buy a new ambulance.
Some Brazilians traditionally wear masks of their heroes during carnival, and previously Rousseff has been popular. But speaking to the Financial Times, Olga Valles, owner of one of the largest carnival mask producers in Rio de Janeiro, said: "Only our witch and monster masks are doing well... politicians are not having a good year."
This is the deepest and longest recession Brazil has seen possibly since the turn of the 20th century, said Neil Shearing, chief economist for emerging markets at Capital Economics in New York. "The outlook and the fortunes for the Brazilian [market] are going to be determined by factors other than the spread of Zika. At this stage it is a human tragedy but I don't think it is going to make a major contribution to the economic outlook over the next year or so," he said.
Hosting the Olympics is unlikely to save Brazil from its economic woes. While the example of Barcelona is often cited by Olympic officials as an example of how hosting the games can turn the prospects of a city around (the 1992 games are widely credited with making the booming southern Spanish city the tourism and arts hub that it is today), the London 2012 Olympics had next to no impact on UK GDP and in Beijing, the stadiums built for the 2008 Games still sit empty, gathering dust. Shearing added: "I suspect the same will be true for Brazil."