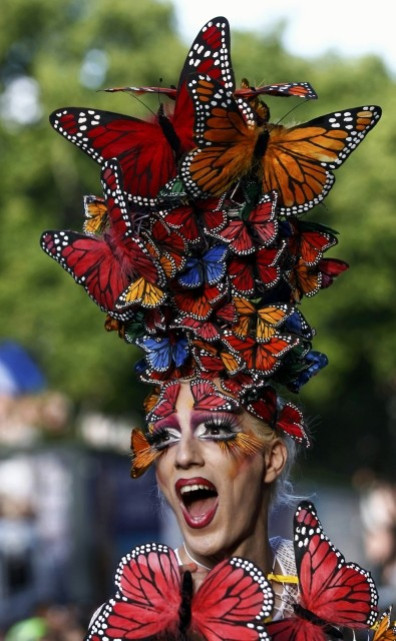 Rio de Janeiro will host Brazil's 17th LGBT (lesbian, gay, bisexual and transgender) Pride Parade on 18 November. The march, which will take place in the southern Rio neighbourhood of Copacabana, will kick-start a week of activities and celebrations.
"The parade will take place at the Avenida Atlantica along Copacabana Beach and will end at Posto 2, in the proximities of the famed Copacabana Palace Hotel," the organisers of the gay pride event said in a statement.
The 2.1km-long parade will feature DJs, drag queens dressed in carnival outfits, music concerts and similar entertainment. However, the highlight of the parade will be the carnival floats (trio eletricos) featuring musical groups who will play and perform for the crowd from moving trucks, throughout the march.
"We are expecting approximately 20 trio eletricos to guarantee the music and the voice of the event. Representing NGOs, unions, the government itself, the floats are of all kinds," the organisers said, adding they had beefed up security arrangements to handle any unfortunate incidents, which are usually related to drug and alcohol abuse.
"The parade counts with approximately 1,000 policemen, two mobile police stations for immediate reporting of occurrences, 10 equipped ambulances, 55 nurses, 46 medical physicians, three hospital camps with 80 beds," the organisers said.
Gay Pride Tourism
The Rio de Janeiro Gay Pride Parade 2012 is expected to attract millions of people from around the world and is one of the most high-profile events of its kind in the world. The city, indeed the country itself, has a famously enchanting carnival culture and this event is no different. The Gay Pride Parade provides millions in tourism revenue and tourism authorities expect $50m (approximately £32m) in revenue this year, according to the event website.
The 2012 Rio Gay Pride event is also expected to attract people from neighbouring cities such as Sao Paulo, Florianopolis, Belo Horizonte and the northeastern cities of Recife, Salvador and Fortaleza.