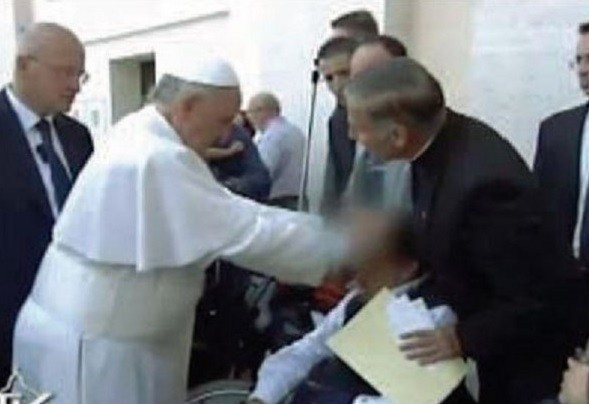 The number of Catholic priest exorcists in the US has more than quadrupled in the last 10 years with two of the rite's key proponents putting the increase down to unprecedented demand.
Drug and pornography addiction are among reasons behind the dramatic rise from 12 to 50 of people whom followers believe can drive out the devil, according to Gary Thomas and Vincent Lampert, who have been exorcist priests for the past decade.
They add that a spiritual void in the lives of Americans and the failure of the mental healthcare system are also behind the upsurge. The priests say they deal with manifestations of demonic attachment, infestation and full possession.
"We're gaining all sorts of knowledge," Lampert told the Telegraph. "But there's still that emptiness within us that is being filled with addictive behaviour such as drugs and pornography.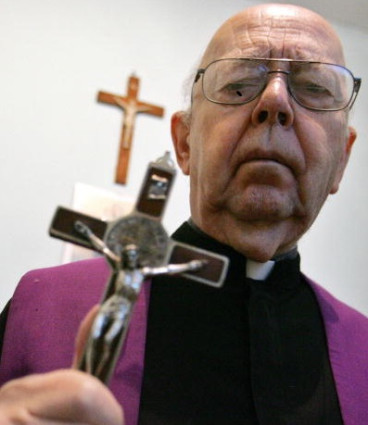 "There's a line in the Old Testament that says when one grows in knowledge, one also grows in despair. The decline in faith goes hand in hand with the rise in evil."
Lampert says half the calls he receives are from non-Catholics. "Reliance on pagan activities can create a situation in which evil is invited in."
He says that the most common occult activity is using a Ouija board to summon the dead.
"Religion is viewed as outdated and not very exciting. So evil can be invited in directly or indirectly. A lot of people have contacted me and said something like: 'We were playing with a Ouija board and all of a sudden our friend starting speaking in this crazy language that we didn't understand. And strange things started happening – things moving in the house'."
Keeping up with the overwhelming demand takes up much of Thomas's time as over the past decade he has performed around 60 exorcisms. "I am a full-time pastor and this is a very intense ministry. Almost every free night that I have is taken up with exorcisms," he says.
Gabriele Pietro Amorth, who died on died 16 September at the age of 91, was the Vatican's chief exorcist and is said to have performed 160,000 cases of exorcism, according to a French publishing house.
He also founded the International Exorcists' Association (AIE), which he oversaw until his retirement in 2000 and which today has some 250 exorcists working in 30 countries. Hitler and Stalin were among those he claimed were possessed by the Devil.
In an April 2015 Facebook post, he attributed the the Islamic State (Isis) to being under the influence of demons. "ISIS is Satan. Things first happen in the spiritual realms, then they are made concrete on this earth," he said.