Rising Wages May Erode China's Low-Cost Manufacturing Advantage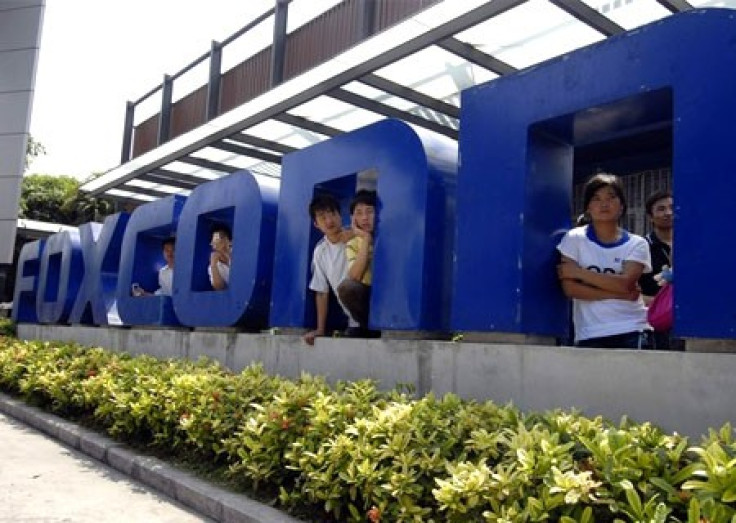 Wages in China are expected to rise further in 2014, potentially eroding the country's low-cost manufacturing advantage.
Lu Ting, a Hong Kong-based economist for Bank of America, told Bloomberg News that he expected a wage growth of 11% this year after an estimated 10.7% gain in 2013.
Meanwhile, analysts at JPMorgan and Mizuho Securities forecast 10% to 15% increases in wages in the world's second-largest economy.
The Chinese government has supported pay increases in order to retain public support. The move could also hasten the nation's shift from polluting and capital-intensive industries to a more services-driven economy.
Minimum-wage hikes announced so far for 2014 would see workers in Shenzhen, in Guangdong province, take home 13% more, or 1,808 yuan a month starting February.
Elsewhere, in Yangzhou, Jiangsu province, wages have been increased by 15.6%.
In the city of Xi'an, in Shaanxi province, the 11.3% increase for 2014 is lower than the 15% gain recorded in 2013.
In Changsha, in Hunan province, authorities increased the minimum wage by 9.1% as of 1 December, 2013, lower than the 10.5% jump previously.
Rising wages have forced multinationals such as Nike to bank on cheaper labour outside China, in countries such as Vietnam.
The risk for China and the ruling Communist Party is deeper economic slowdown, if the nation staggers during the switch to higher-value manufacturing.
"The trend of shifting low-end manufacturing bases to southeast Asian countries will only accelerate," said Shen Jianguang, chief Asia economist at Mizuho in Hong Kong.
Shen told the news agency that a strengthening local currency and tougher pollution controls norms could compel firms to relocate to Bangladesh, Cambodia and Vietnam.
Demographic Disadvantage
Demographic shifts in China could cap labour force growth in coming years as the population ages. In November, 2013, the party announced it would ease the one-child policy and also loosen the household registration, or hukou system, which had until now restrained labour mobility.
As of 1 May 2013, Shanghai enjoyed the highest monthly minimum wage at 1,620 yuan, while Anhui province had the lowest at 1,010 yuan, according to China Labour Bulletin, a Hong Kong-based worker-rights organisation.
Minimum wages should rise until they reach at least 40% of average urban salaries by 2015, according to a 35-point income-distribution plan released by the State Council in February 2013.
Urban Salaries
China's wage increases have been slowing.
Salary data for the first three quarters of 2013 showed an increase of about 11% from the corresponding period in 2012.
Average urban salaries rose 11.9% to 46,769 yuan in 2012, down from a 14.4% increase in 2011, according to the National Bureau of Statistics.
2012's gains were, in nominal terms, the second-lowest in ten years.
2007 reported the highest jump at 18.5%, when GDP shot up 14.2% in real terms, the highest since 1992.
© Copyright IBTimes 2023. All rights reserved.