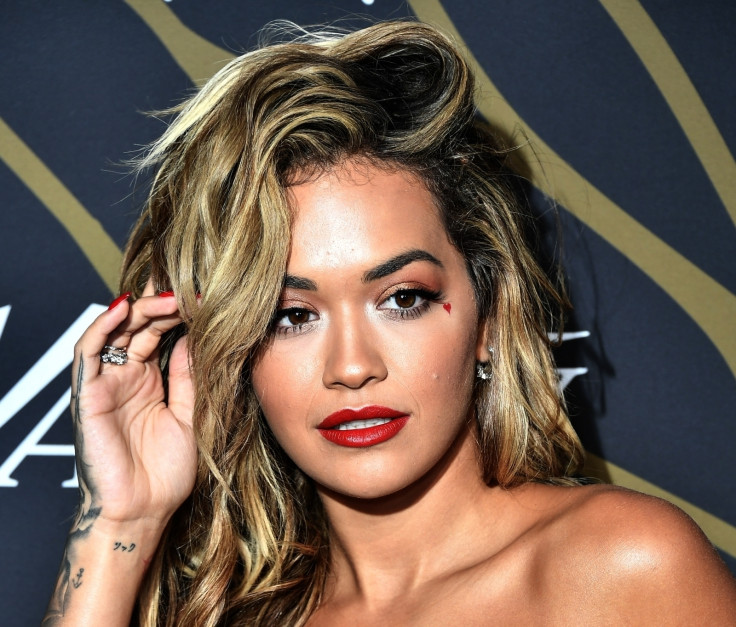 Rita Ora has once again set temperatures soaring with a jaw-dropping snap that she has shared on social media.
Wearing a yellow t-shirt and body-hugging green bell-bottoms, the British pop star is seen staring at the camera with her arms crossed while flaunting her incredible figure next to a swimming pool. The Your Song singer accentuated her looks by wearing retro-styled shades while letting her cropped blonde locks loose.
"LA nights with green trousers on ✨⭐️," the 26-year-old songstress wrote alongside the photo she shared with her fans on Instagram.
The snap has already garnered more than 130,000 likes, with many of her fans calling her "queen" and "stunning", while going gaga over her new retro look that seems to be an inspiration from the 60s.
"Throwback looks good on you @ritaora," a fan commented.
Another fan added, "You look stunning. Love the styles from the 60s."
"I think you would look great in anything anyway. Gorgeous queen!!!" a third fan said.
A fan added, "Rita, You look stunning on anything."
Some fans even asked Ora to send them the trousers she is rocking in the snap.
"Send me the trousers," a fan said.
Another added, "Love them trousers."
Ora previously sparked fan frenzy on the photo-and-video sharing application with a snap which shows her flaunting more than her figure in a skimpy outfit. She is seen exposing plenty of cleavage in a low-cut slip on dress, which she paired with a satin robe.
Some of her fans even compared Ora with Jennifer Lopez, Whitney Houston and Marilyn Monroe because of her hairdo.
"Wow I thought you were Jlo at first, you could both be sister's," a fan said.
Another added, "You look a bit like Jennifer Lopez in these pics which aint a bad thing @ritaora."
"Looking like Marilyn Monroe," a third fan said
Another added, "These photos have an air of Whitney Houston in her prime about them. You are both 2 stunning talented ladies."