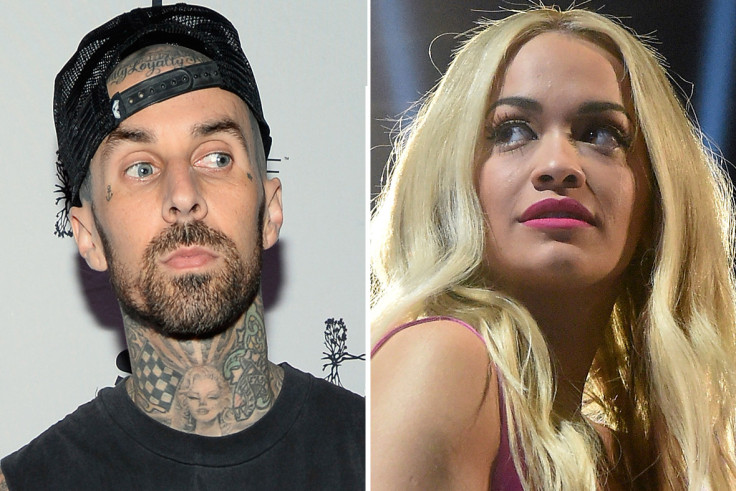 X Factor judge Rita Ora may be enjoying a new romance with reports claiming she is dating Blink-182 drummer Travis Barker. The musicians are said to have struck up a bond after meeting at the Power 106 All-Star Game on 20 September and have reportedly been in contact since.
A source has told Us Weekly that Ora, 24, pursued the US rocker but the feeling was mutual as Barker, 39, is said to be smitten with her. The insider said: "Rita sought him out and gave him her info. They have been together every day since. He's really into her. He likes interesting women and she's beautiful." The publication also claims the pair have bonded over their shared love of music.
The I Will Never Let You Down songstress is said to have split from Ricky Hilfiger, son of fashion designer Tommy Ricky Hilfiger, in July 2015 after more than a year of dating. A source claimed that their hectic work schedule was to blame from the break-up, telling the publication: "They were both too busy, the distance got hard, and both agreed that it was better for them to be single but stay friends."
Ora has previously been linked to A$AP Rocky, Rob Kardashian, Wiz Khalifa and Calvin Harris, whom she split from in June 2014. The British singer opened up about her relationship with the DJ in an interview with Marie Claire in September 2015, revealing: "There was a reason why I split up with him. It was more of a thing where I was in awe.
"I was at that point in my relationship where I felt he could do no wrong. I thought he had my back and that he'd never steer me wrong. But then I Will Never Let You Down came out, and everything started to go a bit weird. I don't know if it was because business was mixed with personal or what."
Barker is believed to be single as his marriage to Shanna Moakler, with whom he has son Landon and daughter Alabama, ended in 2009 after five years. He was most recently linked to UFC ring girl Arianny Celeste in June 2015 and told TMZ that dating the model was "awesome".