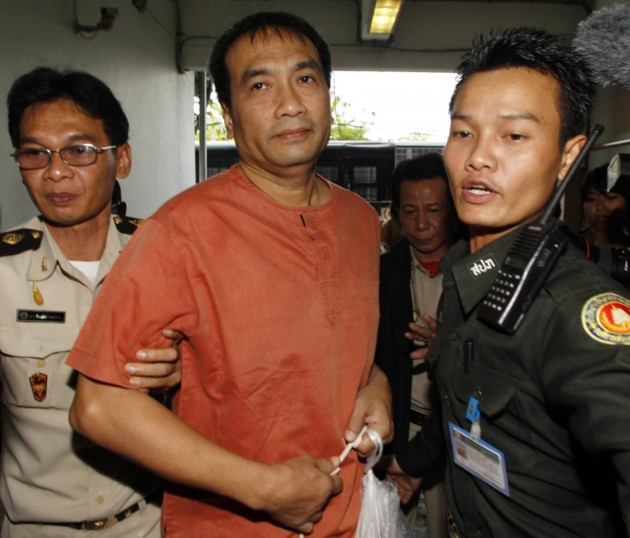 An American who was imprisoned in Thailand for translating a banned book has been granted a royal pardon.
Joe Gordon was sentenced in December to two and half years in prison after translating unauthorized biography of King Bhumidol Adulyadej entitled The King Never Sleeps.
The book, which is banned in Thailand, alleges that the king has stunted democracy in the country as he attempted to hold on to power.
The sentence drew attention to Thailand's strict lese majeste laws, which punish those deemed to have in some way insulted the monarchy. The laws, the strictest of their type in the world, can lead to sentences of as many as 15 years.
However Gordon has been unexpectedly granted the pardon, which human rights groups had called for, lambasting the Thai authorities for blocking freedom of expression.
US embassy spokesman Walter Braunohler told Associated Press that Gordon was freed from Bangkok's Remand prison late on July 10.
"We are pleased that His Majesty King Bhumibol Adulyadej granted Joe Gordon a royal pardon, which allowed him to be released from prison," he said.
"We urge Thai authorities on a regular basis, both privately and publicly, in Bangkok and in Washington, to ensure that freedom of expression is protected in accordance with its international obligations."
Gordon, who lived in the US for 30 years, was visiting Thailand in order to have treatment for high blood pressure and arthritis when he was arrested. He pleaded guilty in October 2011 in an attempt to gain a lenient sentence. This caused his original sentence of five years to be halved.
He had posted several links to the bography, writter by Paul M. Handley, while living in Colorado.
Bhumibol is the world's longest-reigning monarch and is widely revered in Thailand. Many hoped that the lese majeste laws, which aim to protect him from defamation, but are easily abused for political gains, would have been reformed by Prime Minister Yingluck Shinawatra.