Rob Kardashian deletes Blac Chyna photos from Instagram account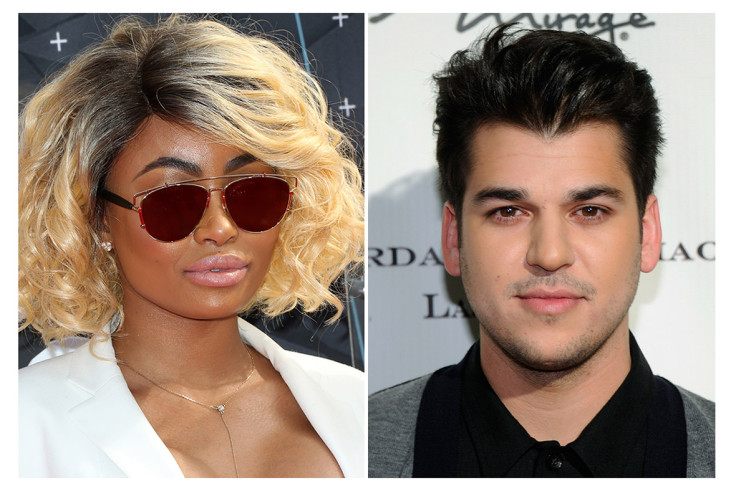 Rob Kardashian and Blac Chyna have reportedly split just days after he announced his love for his girlfriend on Instagram. The couple had been dating since January, even though his famous Kardashian family was not pleased with his decision.
According to People magazine, Rob, 28, deleted photos of Blac from his Instagram account, while Blac, 27, shared an image, which showed a woman reaching out toward the camera with the message: "When you just get out of a relationship & your hoe friend welcomes you back into the World of Hoe." The image has been deleted from her Instagram account. Rob has also moved out of Blac's home to live at his new house in Calabasas, California, the magazine reported.
"[Rob and Blac] were moving too fast," the source told Us Weekly. "They had a fight about how much time they had been spending together but they'll be back. This is a relationship in the fast lane. It all moves fast, so the breakups are dramatic too, like the relationship. They could be back together whenever, it's so dramatic," the source said.
"Rob is happy at his new house and plans on continuing to focus on losing weight and staying healthy," the source added. "It's very possible that he [Rob] and Chyna will get back together."
Before the spilt, Rob on 3 March had shared a photo of Blac with the caption: "Love this woman right here." "So f--- y'all with your negative comments," Rob wrote.
In February, Rob had scored a $2.285m (£1.6m) mansion in Calabasas, California, where he was planning to decorate a room for Blac's son, King Cairo, 3, from her ex Tyga.
After Rob had disclosed his relationship to his family, sister Khloe had expressed her rage by posting a family photo with the caption: "Never go against THE family. I love Yeezy's studio speeches."
© Copyright IBTimes 2023. All rights reserved.