An amazing video has been released showing Australian stunt rider Robbie Maddison surf a wave while riding his motorbike.
In the video, shot as part of a promo for DC Shoes, the 34-year-old can be seen whizzing through the rainforest of Tahiti on his dirt bike before driving from the shore out into the ocean. After driving past bemused onlookers, he proceeds to ride up to and surf the powerful waves at Teahupoo and Papara.
The incredible feat was achieved by modifying the bike to have small skis on it's wheels in order to float and a propeller on the back to drive across the waves.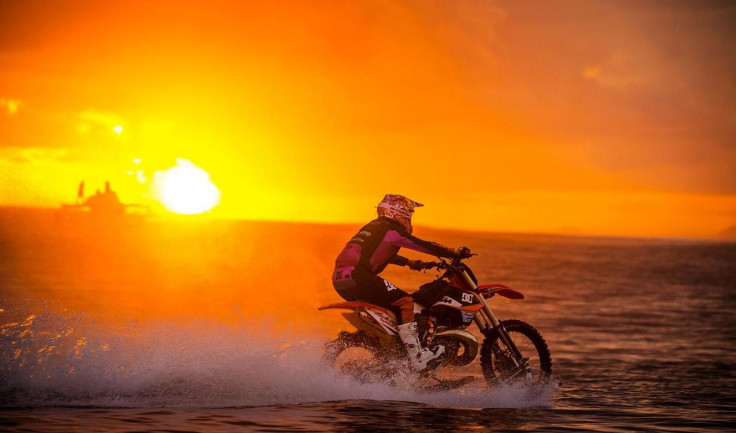 Maddison spent two years preparing for the stunt and told Surfer Magazine that riding the waves was much more gruelling than it looks.
"I don't think the photos or video show how physical it was.
"You can't see that when the wave broke right behind me, I honestly thought that might be the end of my life.
"I've never felt like I was in the wrong place at the wrong time more than I did right there. It was a near-death experience," he said.
Previous stunts by Maddison, known as "Maddo" to extreme sports fans, include jumping London's Tower Bridge, with a backflip, while the drawbridge was open and becoming the first person to successfully leap over the 85m wide Corinth Canal in Greece. He was also Daniel Craig's motorcycle stunt double during the last James Bond film Skyfall.