Avengers Age of Ultron star Robert Downey Jr teases Tony Stark's role in Marvel's Spider-Man reboot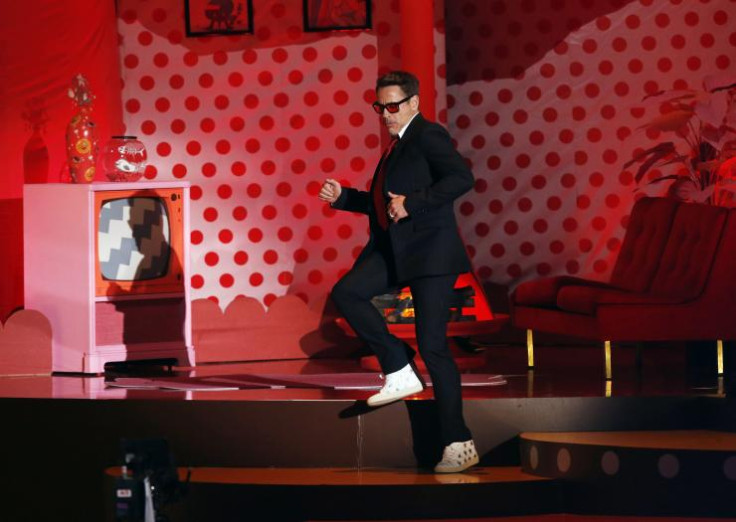 Avengers: Age of Ultron is all set to release worldwide and fans cannot wait to see Robert Downey Jr back in action as Iron Man. The actor is also gearing up to start filming his next big Marvel movie - Captain America: Civil War. During recent interviews, Downey Jr teased a possibility of him starring in Marvel's much talked about Spider-Man reboot.
It's unclear when, exactly, Spidey will be making his first appearance, but many suspect that it very well may be in Civil War, as his character played a significant role in the comic.
In whatever way they introduce the new, teen Spider-Man, Downey Jr promises that fans should expect the unexpected.
"However we spin it, we're going to try and defy the expectation of what it would mean," Downey told IGN. "That's been the directive from jump. But I think that a great job has been done with Spider-Man so far. And I think that the direction that Spider-Man is going to take is exactly what the fans would be delighted to see."
Downey also told E! Online that he'd like to see Spidey (the "old-school" Peter Parker version) join the Avengers, a development he could really see Tony Stark getting behind.
"The funny thing is, it all feeds back into itself because now it's got me thinking that that would be something that Stark Industries would actually be diverting funds to and all that."
So it looks like there might be some weight in earlier rumours suggesting that Tony Stark/Iron Man will feature in the new Spider-Man flick. The rumours suggested that, in the film, Stark will test Spider-Man to determine whether or not he's a suitable candidate to join the Avengers team.
© Copyright IBTimes 2023. All rights reserved.