Robert Downey Jr announced in a radio interview on The Howard Stern Show on 29 April that he has recently met up with ex-girlfriend Sarah Jessica Parker, finally giving him some closure over their split in 1991.
While promoting his latest film, Avengers: Age Of Ultron in New York City, the 50-year-old said he checked "in with someone I shared a big part of my life with", later telling Stern he met the Sex And The City actress at her home in the city then went on to have dinner at a tapas restaurant with one of her friends.
He said: "Seeing her I was like, 'she's so great and so cool and so funny and so in command'. I got to meet her kids and I saw the way she and Matthew live and I respect both of them so much."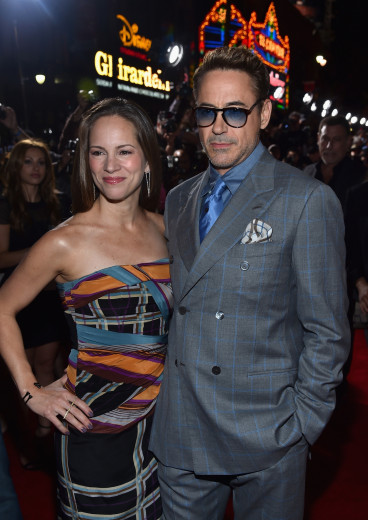 Parker has been married to Godzilla star, Matthew Broderick since 1997 and the couple have three children together. Downey Jr also went on to marry twice, having a son with his first wife, Deborah Falconer, and both a son and a daughter with his current wife, Susan Levin.
"I was in love with Sarah Jessica, and love clearly was not enough," he admitted to Stern, "I was meant to move on. And, after some heartache, she was meant to find her home with a great star."
The Iron Man actor first met Parker in 1984 when they co-starred in the movie, Firstborn, when they were both 19 and the pair dated for seven years until Downey Jr's problems with drugs and alcohol drove them apart.
"I was so selfish," Downey Jr explained to Parade magazine in 2008. "I liked to drink and I had a drug problem, and that didn't jibe with Sarah Jessica, because it is the furthest thing from what she is. She provided me a home and understanding. She tried to help me. She was so miffed when I didn't get my act together."
Parker previously opened up about their relationship in 2006, saying: "The simple answer to why I stayed with him is that I loved him. I felt that if I left, he might die. I believed I was the person holding him together.
"I enabled him to get up in the morning and show up for work. If he didn't, I was there to cover for him, find him, clean him up and get him to the set or theatre. You're not even in a romantic relationship any more. It's like a parent-child thing."