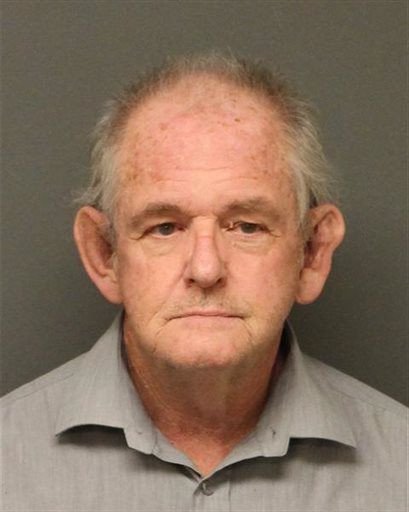 Police are investigating a possible dating-site serial killer, after discovering that three missing women all started a relationship with the same man they met online before they vanished.
All three women lived within a 100-mile (161km) radius of each other in Arizona and Nevada, were were divorced or widowed women aged in their 70s and all cashed out their life savings before they vanished. Each victim had also recently begun a relationship with 69-year-old Robert Lawson Carnochan said the Mohave Country Sheriff's Office, Associated Press reported on Sunday (26 June).
Carnochan was arrested on unrelated firearms, identity theft and forgery charges after detectives investigating the women's disappearance located him living in Yucca, Arizona, with another woman, using several aliases, and caching firearms.
A search of Carnochan's home turned up evidence that marked him as a "person of interest" in the investigations of the disappearance of all three women, said Mohave County Chief Deputy Rodney Head, who offered no further details.
Carnochan, a Canadian citizen living in the US illegally, is being held in jail while police investigate further links to the missing women.
The most recent of the three women to reportedly vanish was Nancy Rae Hartz, 72, who sold her home and most of her belongings to hit the road with Carnochan in an RV. When she left in June 2015, she told her daughter: "Don't worry, baby. We'll keep in touch."
"All of us kids kept trying to tell Mom, 'Don't go,'" Baggs said. But her mother said that she was "in love with him, and she was going to go."
Baggs heard from her once three days later, then never again. She and her siblings did receive emails — and phone calls — from someone claiming to be her that sounded nothing like her.
Carnochan told police that Hartz was alive when he dropped her off at an area business in March 2016. "Until we can come up with some more evidence, we're just going to keep doing everything we possibly can to find these women and find out any information we can about that and Mr. Carnochan," said Head.
Baggs also stated: "I want him to tell me where he left my mother. I know she's not alive."