Zimbabweans accused of killing white farmers during a land reform in 2000 should not be prosecuted, the country's President Robert Mugabe has said, according to local media.
The leader made the remark during a public speech to mark Heroes Day on Monday (14 August).
"Yes, we have those [white farmers] who were killed when they resisted. We will never prosecute those who killed them. I ask: Why we should arrest them?" Mugabe was quoted as saying by local News Day.
"Some [white farmers] are coming back under the guise of coming to collect their tractors or asking to work with the new farmers,"the leader, who has been president since 1987, continued.
"Some of us are accepting. They [new farmers] are being persuaded like ladies being courted by men without even considering who they are dealing with."
Mugabe launched a land reform in 2000, announcing the government would confiscate lands owned by thousands of white farmers and give them to black citizens as a form of compensation for British colonisation.
The move displaced thousands and prompted many land owners to flee the country.
At least 12 commercial white farmers were killed at the time, according to News Day.
In the aftermath of the land reform, Mugabe said: "No judicial decision will stand in the way we have adopted to acquire the land. After all, the land is ours by birth. It's ours by rights. It's ours also by struggle."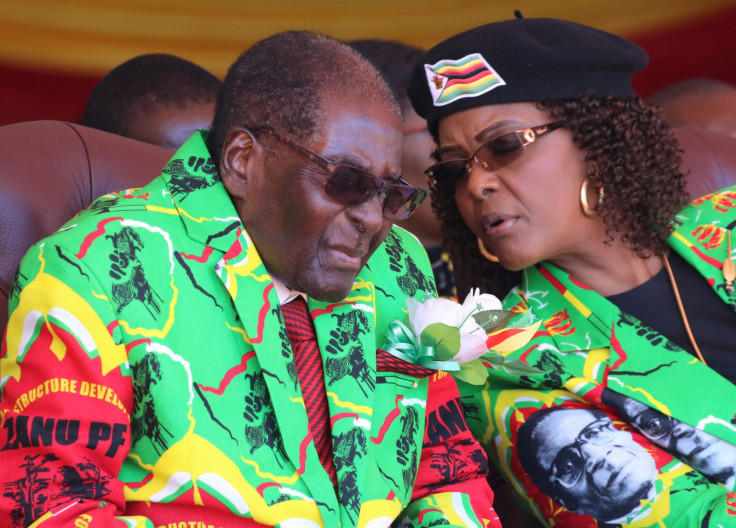 Fears of renewed violence against white farmers in Zimbabwe were sparked in July, after Mugabe said white farmers still present in the country should have their properties seized as locals were in need of land.
"We told [former British premier] Tony Blair to keep his England and we keep our Zimbabwe because land is our heritage," the leader told supporters of his ruling Zanu-PF party, acccording to News 24.
"We have discovered that in Mashonaland East province alone where Ray Kaukonde was the resident minister, there are 73 white commercial farmers who are still occupying some farms when our people do not have land," he continued.