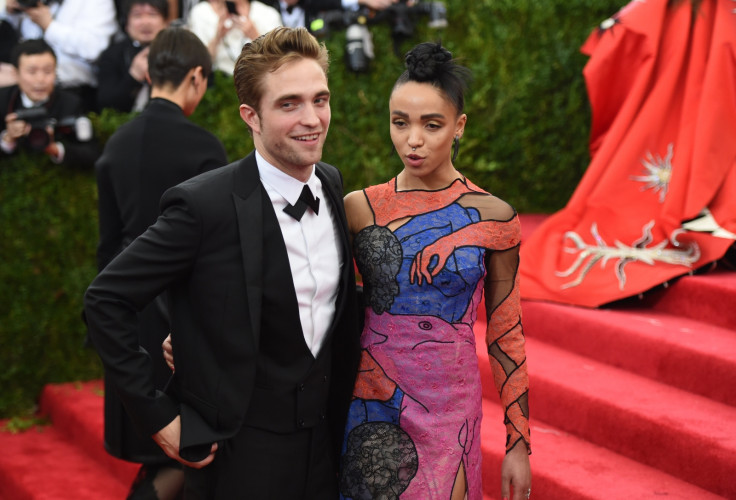 Are Robert Pattinson and FKA Twigs planning their wedding? According to a report, the Twilight star and the Two Weeks singer, whose real name is Tahliah Debrett Barnett, are in no hurry to tie the knot.
Speculations about the couple's wedding have been doing the rounds ever since they got engaged in April 2015.
According to HollywoodLife, the 30-year-old actor and the 28-year-old songstress are not planning to wed as of now as they are "super happy" and "in a really great place."
"Rob [Robert Pattinson] and Tahliah [FKA Twigs] have no plans to marry soon, they're happy as they are," a source told the gossip website.
"They've made the commitment to each other, and they don't feel the need to get caught up in all the stress and drama of planning a wedding right now — they'd rather just have fun and enjoy being together. They're super happy, they've really grown together over the past year and they're in a really great place romance wise."
Previously, when Pattinson made an appearance at the 10th Annual GO Campaign Gala, he had avoided wedding talks. "I still feel like I'm 22 ... maybe even 14," he had said.
When asked if he was thinking about taking his relationship with FKA Twigs to the next level, he had said, "Planning what now?"
Pattinson started dating FKA Twigs right after splitting from Kristen Stewart in 2013. Since then rumours about the former couple reuniting at some point in time has been doing the rounds, but the HollywoodLife source has said that the former couple will not come together.
"Kristen is a distant memory for Rob now," the source said. "They do speak occasionally, and they are on good terms, but that's definitely a closed chapter in his life."