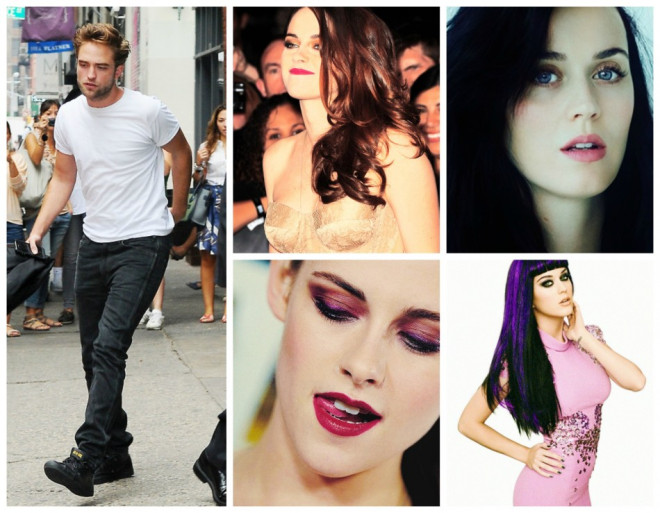 Rumours of a 'budding' romance between Robert Pattinson and Katy Perry don't seem to stop.
Even though it was recently reported that Pattinson made sure he was in LA for former girlfriend Kristen Stewart's birthday, his 'close friendship' with the Roar singer continues to raise eyebrows.
On Thursday, Hollywood Life put up information about what was going on between Pattinson and Perry. According to the report, though the 'recently-single' stars insist that they're just friends, their relationship reportedly has a good chance of developing into "something much steamier."
"Rob has made [Katy] promise to count on him for support, like she did for him when he split from Kristen Stewart," a source told OK! magazine. "The question is, how much comforting will go — they always had this really flirtatious relationship."
However, it seems Kristen Stewart has no reason to worry. A source confirmed to Hollywood Life that there's no truth behind the rumours.
"They are two beautiful, flirty and charismatic people and when outsiders look at it, that makes it look like they must hook up," the source told the site.
"But the truth is they have always been with someone so they have become great friends instead. Anytime that it had the chance to become more has passed."
Another source added that even though the two appear to have a close friendship, it's doubtful that anything sexual or romantic will be involved.
"Rob has absolutely no interest in hooking up with Katy," the source revealed. "They are close friends, but that's it. She was there for Rob when he split with Kristen and he's been helping her deal with getting over John, like offering advice, but that's it."