Kristen Stewart was reportedly spotted with a mystery male friend in Los Angeles, last week.
"The couple were casually dressed as they took advantage of a gap between the showers to walk to the cafe along the wet pavement," reported Daily Mail.
"Kristen, who didn't bother with make-up for the morning trip, wore a black sweater with the word YES written across the front in the currency symbols for the Japanese yen, the British pound and the American dollar," said the report.
Is the Twilight actress over Robert Pattinson?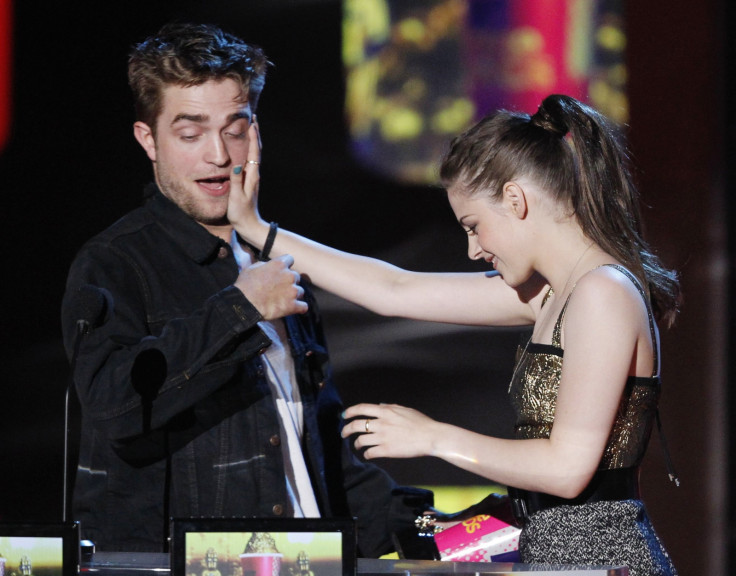 According to a report in Desimartini, the 24-year-old actress is reportedly jealous of FKA Twigs, who is dating her ex-boyfriend Pattinson.
"(Kristen) is convinced this is just a fling. (FKA twigs) will grow tired of Rob within half-a-year. Kristen just can't see the relationship lasting," the source said.
"In a conversation with close friends at a recent party in Silverlake, Los Angeles, Kristen dissed Twigs' looks."
"Kristen has become very jealous of Rob's new romance," the source added.
Stewart also allegedly called FKA Twigs' fugly.
The source said: "She was being really hard on Twigs' looks, calling her fugly. She even commented that Rob can't be dating her because of her looks."
Kristen recently opened up about working with Julianne Moore on Still Alice and Juliette Binoche in The Clouds of Sils Maria.
She told Just Jared: "I loved working with Julie because I felt there was a serious commonality in terms of how we reach our goals in acting. Juliette, on the other hand, just floored me."
"She achieved this greatness by means that I don't understand. I love her for that. She perplexes me and she keeps me going and keeps me asking questions." Kristen added.