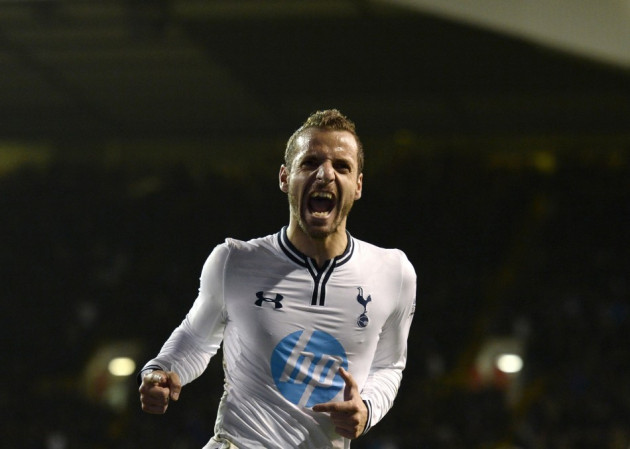 Tottenham striker Roberto Soldado has been critical of his own performances after a start to the season which has not brought as many goals as he wanted.
Soldado has scored six goals in 12 games since he arrived in North London last summer but he believes that he is still far from his best. In the Premier League he has scored just four goals and three of them came from the penalty spot.
"I have scored six goals but I would like to score many more. I am not 100 per cent happy with myself. I am a realist and I know that, on the pitch, I am not happy with everything. I am not combining with my team-mates how I would like but I know I am very close." Soldado told Totteham TV.
"The goals might have been penalties, but I have scored decisive goals that have won matches. I want more, the manager wants more for me and I am not giving him that yet. I am striving to get to top form but I am convinced that I am almost there."
Tottenham paid £26m to Valencia to secure Soldado's services after the striker scored 24 goals in Spain's La Liga last season. However, his impact in the Premier League has not been as good as was expected.
Soldado knows he has yet to win over many Spurs fans but he has vowed that he will improve and show Villas-Boas, and supporters, that he can shine in England as he used to do in Spain.
"I don't want to stop scoring goals, that's why Tottenham signed me. I am not 100 per cent but the manager has put his faith in me and he is giving me minutes. Scoring more goals for this team is my target."
Soldado's poor start to the season at Tottenham has also led many pundits to suggest he should be dropped from the Spanish national team in favour of Alvaro Negredo, Diego Costa or Fernando Llorente.
He has not been in Vicente Del Bosque's squad for the last two games against Guinea and South Africa, and will need to improve his performance at White Hart Lane to get a place in the Brazil World Cup.