Arsenal chairman Peter Hill-Wood says the club have received no interest in captain Robin van Persie amid the on-going uncertainty surrounding the Dutchman's long-term future at the club.
Last season's 30-goal striker is yet to pen an extension to his current contract which has less than a year to run.
Van Persie has been linked with a move away from the Emirates Stadium this summer, with Manchester City heavily linked with his services, but Hill-Wood says no interest has been received.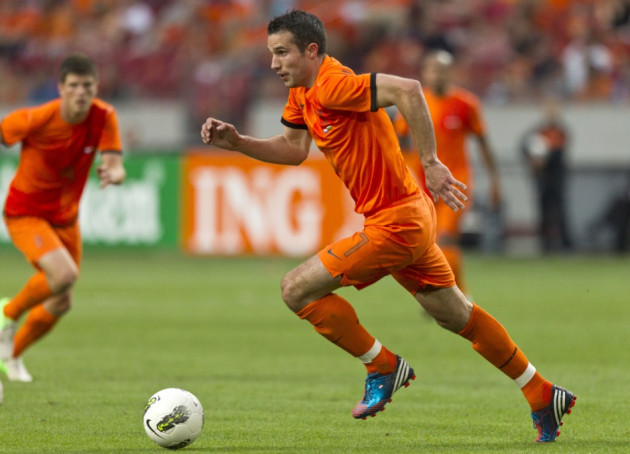 "As far as I am aware nobody has made any offer for him and he is away so we are not in any dialogue at all," said Hill-Wood.
"We're not in the remotest bit interested in selling him."
Van Persie finished as the Premier League's top scorer last season, helping The Gunners qualify for the Champions League after a third place finish behind champions Manchester City and Manchester United.
The Netherlands forward was often the club's trump card during their domestic campaign, and the difference between Arsenal finishing in the top four, which saw them pip rivals Tottenham Hotspur, and a season of Europa League football.
The 28 year old scooped the Professional Footballers' Association Players' Player of the Year and Football Writers' Association Player of the Year awards and was included in the PFA Team of the Year.
However, Van Persie endured a torrid European Championship in a Netherlands side which failed to emerge from group B following three successive defeats to Denmark, Portugal and Germany.
Arsenal's hands were burnt last season when they allowed both Gael Clichy and Samir Nasri to enter the final year of their contracts before a failure to agree and extension saw them both join City.
Cesc Fabregas was also another late departure in the transfer window, leaving manager Arsene Wenger with a difficult task to rebuild his squad prior to the season's resumption.
Wenger's scattergun approach in the market contributed to an uncertain start last term for Arsenal, which while it included qualification for the group stage of the Champions League, saw them lose 8-2 against United at Old Trafford