Manchester United manager Sir Alex Ferguson says Robin van Persie should ignore any abuse he receives when the Dutchman returns to Arsenal for the first time since his summer departure from the Emirates Stadium.
Van Persie scored a hat-trick on Monday as United rapped up their title with an emphatic win over Aston Villa, as the 29 year old secured his first league championship during his spell in English football.
But such was the controversial nature of Van Persie's departure from Arsenal, which came after he refused to sign a new contract with the north Londoners, the home support are likely to give the now United forward a hostile reception upon his return.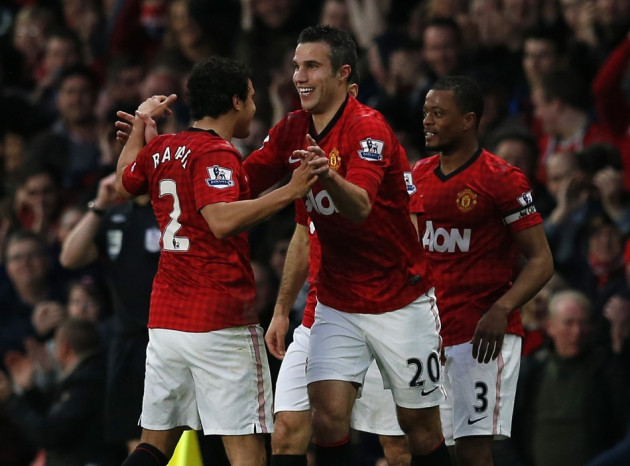 Ferguson said: "I'm not really bothered about that to be honest with you. I don't think Robin should bother about it either.
"There was some booing of him when he played against Arsenal at Old Trafford and I think you probably expect a portion of the fans will do that. But that's the modern generation and modern society, I'm afraid."
Victory over Villa, which secured a record 20th league title, has rendered the remainder of United's fixtures meaningles. However, even with four games left Ferguson is unwilling to rotate his squad, with Arsenal among three sides along with Chelsea and Tottenham Hotspur, still fighting for a Champions League place.
"We have a few bumps and bruises from the other night but it is hopefully nothing serious and I expect to have a strong side on Sunday," the Scot added.
"Having won the league, there's always a danger of falling into the trap of 'it's all over and we can relax' and enjoy ourselves but I think we've got a duty to other clubs who are chasing Champions League places.
"Also, the rivalry we've had with Arsenal and then Chelsea over the years does put an edge to these games anyway so hopefully we'll represent ourselves in the right way."
Ferguson has already targeted eclipsing Chelsea's all-time point record in the Premier League of 95, however United would be required to win all four of their remaining matches to do so.