Manchester United striker Robin van Persie has expressed his disappointment with the club in contention for only two trophies during the business end of the season.
Having been knocked out of the Champions League by Real Madrid, United remain overwhelming favourites to win the Premier League title, leading champions Manchester City by 15 points, while they face Chelsea in the FA Cup quarter final replay on Easter Monday.
But even with United in the race for the double, Van Persie is far from satisfied in a campaign in which he's struck 23 goals.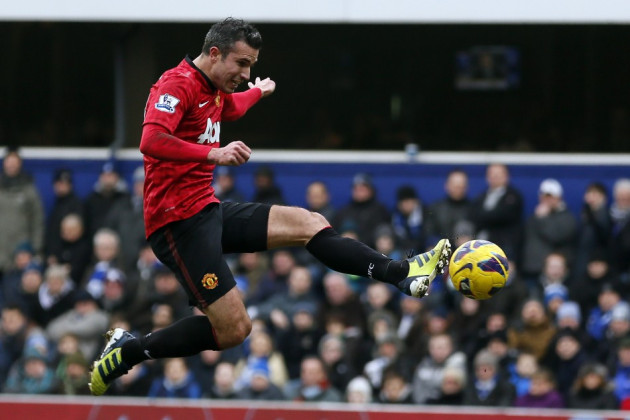 "My goal was to win the treble," admitted Van Persie. "I wanted the Premier League, the Champions League and the FA Cup.
"Now we only have the double and, yes, I think we could win the title at Arsenal or even against Manchester City. But I really don't care where we win it. I just want to grab that league title."
Van Persie's major club honours extend no further than the UEFA Cup with Feyernood and the FA Cup with Arsenal, but the Dutchman could double his haul in the closing weeks of the season.
After rejecting a contract extension at Arsenal, Van Persie joined United in the summer after Sir Alex Ferguson held talks with Arsene Wenger in order to force a deal through.
The 29 year old has flourished, playing an important part as United have rocketed clear of rivals City, but Van Persie admits he could have joined the Premier League leaders earlier in his development had he impressed during the club's scouting mission.
"[Manchester United manager] Sir Alex Ferguson once sent a scout over to Holland to watch me when I was a young player at Feyenoord. But I was sent off that afternoon and the scout went back to England with that in his report.
"Sir Alex mentioned that to me when I arrived at United. He felt I was not yet ready for a move to a big English club all those years ago - and he was right. I said to the boss 'you were right then, but I am ready now'," he added.