Despite requiring last gasp heroics on the final day of the 2011/12 Premier League season, few could have argued successfully that the depth and quality of Manchester City made them undeserving winners of their first league title for 44 years.
Like every trophy-laden side, City are no different in being bathed with linchpins. While Sergio Aguero struck the crucial blow, it was the work across a season from Joe Hart, captain Vincent Kompany and Yaya Toure in particular which laid the groundwork for that famous title win.
The trio were likely to be as vital this season, and such was the deluge of quality elsewhere, City's spine needed to merely hold the fort and a second league title in succession would be assured.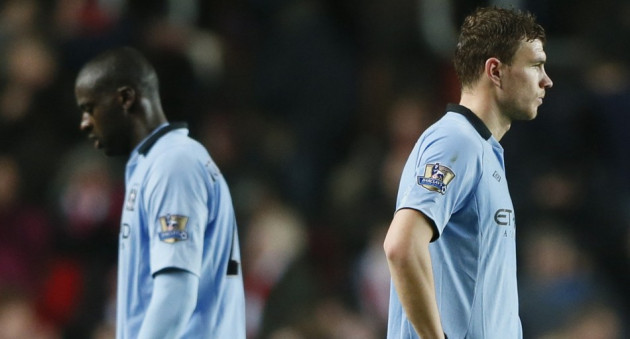 The reality has been somewhat different. The 2012/13 season has instead seen a remarkable about-turn in the form of City's influential three-piece. Toure appears overworked at both ends of the pitch, Kompany has been unsettled by the revolving door of centre back partners and Hart meanwhile has produced a succession of uncharacteristic errors.
Coupled with the addition of Robin van Persie at Old Trafford, amid a renewed vein of rich attacking football under Sir Alex Ferguson and you have a race for the title which has underwhelmed from the outset.
Last season, while United were foolish in throwing away an eight-point lead, despite possessing an extra four-point buffer this time around, they needn't worry about lightning striking twice, not least because amid their unerring form, City don't appear to have the capacity for a comeback.
We've often pondered why Roberto Mancini has appeared desperate to bring in new faces during transfer windows and why he was last season keen to criticise his team's mental strength with every passing win. Perhaps he knows the truth behind a squad that have lacked the wherewithal for a title tilt.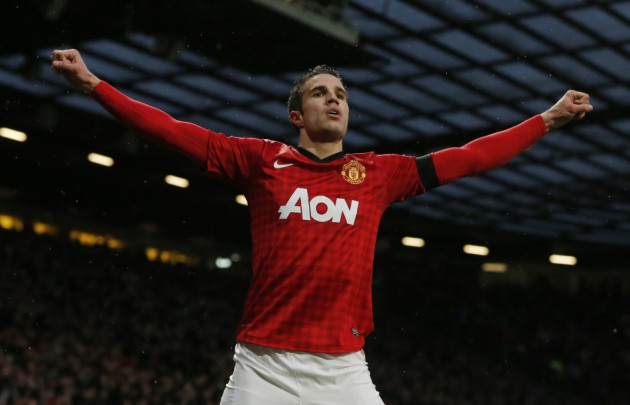 Such have City worked as disappointing title challengers this season that it's rendered the signing of Van Persie at United irrelevant..
This writer noted after December's Manchester derby, during which Van Persie settled an enthralling contest at the Etihad Stadium, that the Dutchman could be the difference maker come the season's crescendo. The reality is now that United would most likely be top without their leading marksman; a mark of how poor City have been.
Having enjoyed arguably the greatest English domestic season of them all, it's been replaced by among the poorest and one-sided in recent memory in which we're taking about the inadequacy of the challenge rather than the brilliance of the victor. Next season can't come soon enough.