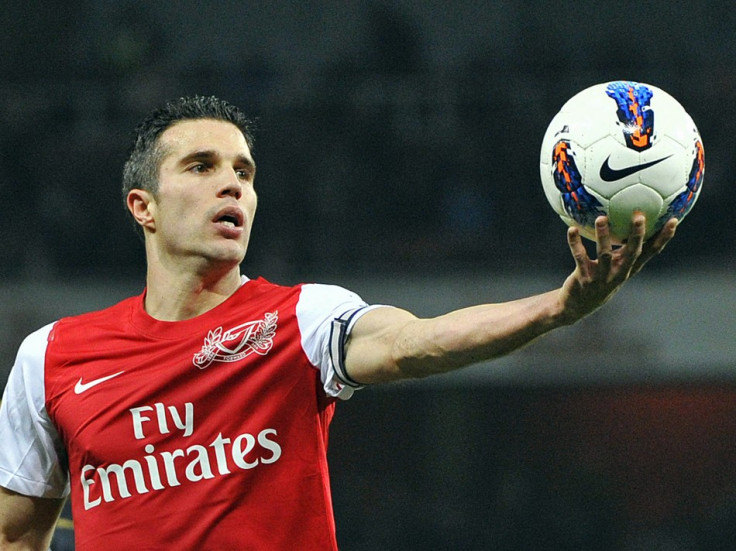 It was scarcely a secret. Arsenal and Holland captain Robin van Persie has been named the Professional Footballers' Association Player of the Year, for the 2011/12 season, according to a report in the Telegraph. Tottenham's young full-back, Kyle Walker, was recognised as the best Young Player of the Year.
The striker has not only been in phenomenal form this season, leading his club's scoring chart with 27 league strikes (the fact that the next highest scorer is winger Theo Walcott with eight tells its own story) but has on more than one occasion been the sole reason Arsenal have won games and clawed their way back up from being outside the top ten positions in the table to third place.
"If other people are saying it, it is special, but it is even more special if your opponents are saying it. It is very special because you are playing against them week in week out and every single player does everything to win and in the end if they make up their minds that I'm the best player it is a big honour," the 28 year old said when accepting the award, according to a Daily Mail report.
Robin van Persie transferred to Arsenal from Dutch side Feyenoord in 2004. His initial appearances for the Gunners often saw him either playing as a second striker, in behind French forward Thierry Henry or out on the wing. In fact, it has not been till recently that he has shifted to the striker's role, one that he blossomed in despite his own misgivings.
"Now I am (confident). To be fair, when I first went there I wasn't really as confident and I wasn't really sure I could do it. It took a bit of time but after a couple of months slowly realised I could do a good job there," he explained.
Meanwhile, the PFA Premier League Team of the Year was also announced and Manchester City starred in that with four names in the starting 11.
City goalkeeper and centre-back Vincent Kompany, along with midfielders David Silva and Yaya Toure found mention. Spurs were also well represented, with Walker, Scott Parker and Gareth Bale finding a place. There were only two players from Manchester United and Arsenal though, with United striker Wayne Rooney chosen to partner Player of the Year van Persie up front. Other players selected were Leighton Baines (Everton) and Fabricio Coloccini (Newcastle United).