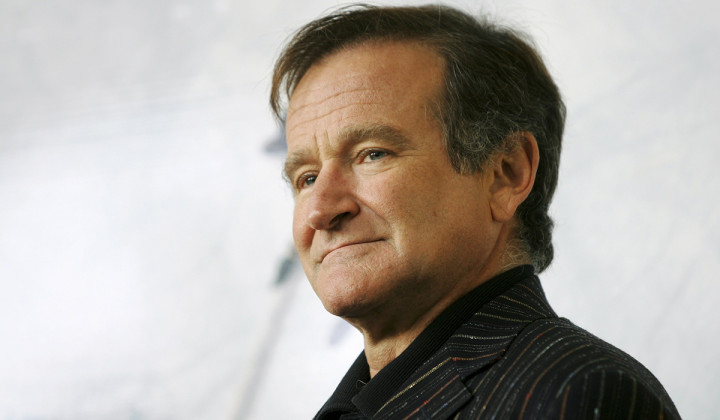 Robin Williams was cremated the day after he died, it has been reported.
The comedy legend's ashes were scattered in San Francisco Bay, close to his home, as per his final wishes.
Radar Online obtained the Hollywood star's official death certificate, issued by the State of California, which confirmed his death at his Tiburon home on August 11.
It states that the Episcopalian's funeral took place at Monte's Chapel of the Hills funeral home in leafy San Anselmo.
The certificate is dated August 20, but states that Williams' body was cremated on August 12, the day after his suicide.
It says that the cause of death has not been confirmed and is still "pending investigation" while toxicology tests are carried out.
The Good Will Hunting star took his own life after a long battle with depression. His widow Susan Schneider also revealed that he had been recently diagnosed with Parkinson's disease.
Meanwhile, it has been confirmed that the star's close friend and fellow comedian Billy Crystal will pay tribute to Williams, at next week's Emmy Awards.
Crystal will honour the Mrs Doubtfire star as part of the traditional 'in memoriam' segment for industry members who died during the past year, Emmy executive producer Don Mischer said in a statement.
"We felt we needed to do something powerful and memorable. Billy seemed like the perfect choice," Mischer said.
"We are working to give Robin Williams the proper and meaningful remembrance he so well deserves."
The memorial segment during Monday's ceremony will also include a performance from Grammy-nominated singer-songwriter Sara Bareilles.
Long-time friends, Crystal and Williams co-hosted the charity telethon Comic Relief together for over 20 years. They raised an estimated $80 million for people in need with the charity specials.
Their pair also starred in the 1997 comedy Father's Day and made an unscripted cameo together in an episode of NBC's Friends.
After Williams was found dead in his Northern California home on August 11, Crystal tweeted: "No words."
The Emmy Awards will be broadcast in the US by NBC.
Robin Williams is survived by his third wife, Susan Schneider, and his three children; Zelda, Zachary and Cody.