Susan Schneider: Robin Williams' Wife 'Utterly Heartbroken' Over Actor's Sudden Death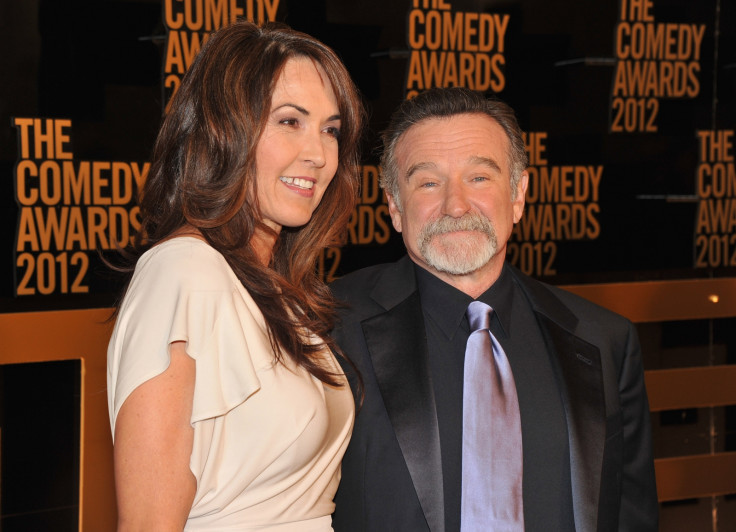 US actor and comedian Robin Williams has been found dead, aged 63, in an apparent suicide in his San Francisco home.
Williams won an Oscar for best supporting actor for his role in Good Will Hunting. Also known for films such as Dead Poets Society and Good Morning Vietnam, he received two Emmy Awards, four Golden Globes, two Screen Actor Guild Awards, and five Grammy Awards during his career.
He leaves behind his third wife Susan Schneider and three children. He has a son, Zachary Pym, with his first wife Valerie Velardi, and two children, Zelda Rae and Cody Alan, from his second marriage to Marsha Garces.
The exact cause of his death is unknown, but it was reported that he died from asphyxiation after suffering from depression.
"He has been battling severe depression of late," his media representative Mara Buxbaum told CNN. "This is a tragic and sudden loss. The family respectfully asks for their privacy as they grieve during this very difficult time."
In a statement, Williams' wife, Susan Schneider, said she was "utterly heartbroken".
"This morning, I lost my husband and my best friend, while the world lost one of its most beloved artists and beautiful human beings. I am utterly heartbroken. On behalf of Robin's family, we are asking for privacy during our time of profound grief."
"As he is remembered, it is our hope the focus will not be on Robin's death, but on the countless moments of joy and laughter he gave to millions."
Susan Schneider
Williams married graphic designer Schneider at the Meadowood Resort in Napa Valley, California, in October 2011. They had been living in Williams' home in Sea Cliff, a neighbourhood in San Francisco.
According to US Weekly, the pair had been dating for just under four years. The Guardian reported that they met shortly before Williams underwent heart surgery in mid-2009, after which Schneider nursed him back to health at his home.
In April 2010, the couple attended the Academy Awards together.
"Yes, there's a person. Very lovely, and it's been very nice and very quiet," he told USA Today.
"Her name is Susan Schneider. Very sweet. Good peeps."
In the days leading up to her wedding, bride Schneider told the San Francisco Chronicle she was "so excited and so thrilled" for her big day.
Schneider is the principal of graphic design firm Critical Eye Design, founded in 1997. She studied at the California College of the Arts in San Francisco and was an apprentice at the offices of Tolleson Design, Mark Anderson Design and Harry Murphy + Friends.
© Copyright IBTimes 2023. All rights reserved.