Robin Williams' daughter Zelda Williams has paid tribute to her late father on what would have been his 65th birthday. Posted on Instagram on behalf of her siblings, Zelda reveals the charity work she has carried out over the last year to honour her father's memory.
The Mrs Doubtfire actor, who died in 2014, would have turned 65 on 21 July 2016. Alongside the Instagram message, a black-and-white photo shows Williams hugging Zelda, 26, and his two sons Zachary and Cody during their childhood. Recognising the actor's birthday, Zelda captioned the image: "Still not really sure what to do on days like today... I know I can't give you a present anymore, but I guess that means I'll just have to keep giving them in your name instead.
"This year, I tried to help three causes you cared about in one; rescue dogs, people suffering from disabilities, and our nation's wounded veterans, so I donated to freedomservicedogs.org. They rescue pups from shelters and train them so that they can be paired with someone in dire need of their help and companionship. Thought you'd get a kick out of furry, four legged friends helping change the world, one warrior in need at a time. Happy birthday Poppo. Shasha, Zakky, Codeman and I all love you and miss you like crazy."
Williams' Good Will Hunting co-star Matt Damon also remembered the comedian on his birthday during a Reddit AMA session to promote his new film Jason Bourne.
In an incredibly touching post, Damon, 45, said: "Working with Robin almost defies description. He was one of the most generous, loving, wonderful people I've ever met. He had this capacity that I've never seen on a movie set. When everyone started to get tired and started to flag a little bit, he would launch into stand up."
He continued: "We knew it was original because he was making fun of crew members and pulling them into these bits. It was like 15 minutes of the best stand-up ever that was just privately for us. Everyone would laugh and laugh and laugh and then everybody would get this boost of energy and go back to work. I'll never be able to thank him enough for what he gave us. In my heart, that's where he is, as this person that I'm deeply deeply grateful came into my life and changed it for the better."
Williams committed suicide on 11 August 2014 at the age of 63, almost a year after he had been diagnosed with Parkinson's disease. The Aladdin actor was also said to have battled depression.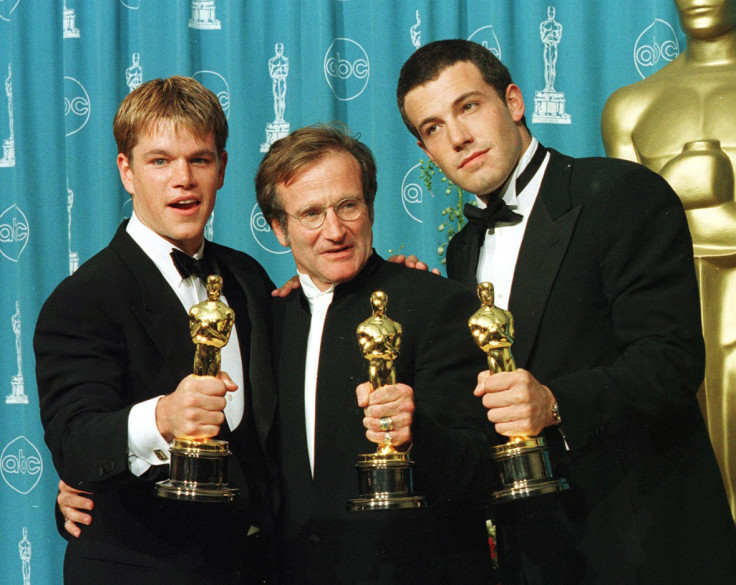 The Samaritans provides a free support service for those who need to talk to someone in the UK and Republic of Ireland. It can be contacted via Samaritans.orgor by calling 116 123 (UK) or 116 123 (ROI), 24 hours a day, 365 days a year.
Add to depression stories where appropriate:
If you or someone you know is suffering from depression, please contact a free support service at Mind.org.uk or call 0300 123 3393. Call charges apply.