Today marks the first anniversary of Robin Williams' death, and many will be tuning into some of his best-loved films to remember what a great talent in Hollywood he was. He was incredibly well-known and widely recognised in show business after impressing in films such as Jumanji, Good Will Hunting, Aladdin and, of course, Mrs Doubtfire.
But what about his more underrated movies? The ones that people may have seen once or twice, or perhaps heard of but never watched? Films in which he delivered some of his best performances but through no fault of his, haven't quite achieved the legendary status that a handful of his movies have.
So many of his pictures were nominated for major awards or had enormous critical acclaim, but it is always the same ones that people bring up whenever you hear the legendary actor's name, so IBTimesUK had looked back on Williams' impressively long, entire filmography and picked out some of the more obscure favourites you really shouldn't miss...
Popeye (1980)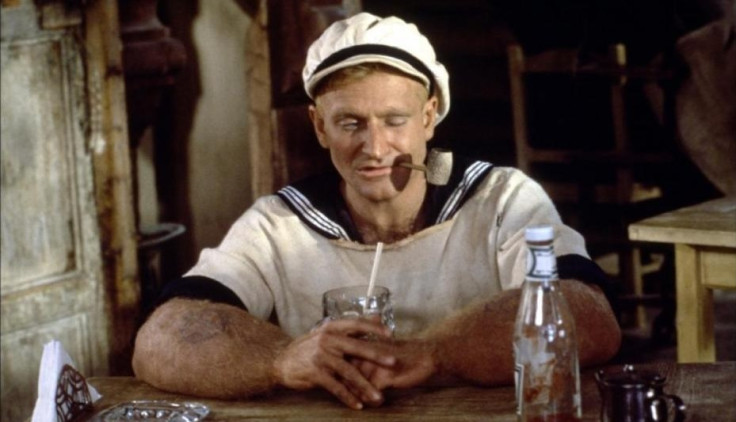 Way back in 1980, when he was just 28-years-old, Williams landed his first role in a feature-length movie. The comedy musical film that earned him his original starring role was Popeye, a live-action adaptation of the spinach-munching comic-strip character, also starring The Shining's Shelley Duvall and Paul Dooley.
The story focuses on Popeye himself, as he travels to the small coastal town of Sweethaven to try and find his long-lost father and details how he wins over the locals' trust by defeating bullying Bluto, and also centres around his growing relationship and eventual courtship of Popeye's well-known girlfriend Olive.
Awakenings (1990)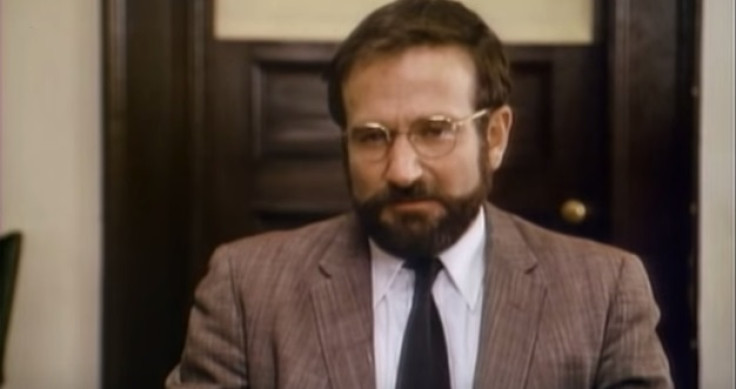 Based on the 1973 memoir by Oliver Sachs, Awakenings tells the true story of a real-life British neurologist, depicted in the movie as American Malcolm Sayer (Williams) who discovered the benefits of the drug L-Dopa in 1969. After he administers it to catatonic patients that have survived the 1917–28 epidemic of encephalitis lethargica, he begins to help a man called Leonard Lowe (Robert DeNiro) who, now lucid thanks to the L-Dopa, is struggling to adjust to a new life in a new time.
Arguably, Williams' most underrated film, it was nominated for three Oscars in the early 1990s: best picture, best screenplay and a best actor nod for Williams' co-star DeNiro. It was helmed by Penny Marshall, the director behind Big and, later, A League Of Their Own. A lot of Williams' best roles involves heart-rending stories that can just as quickly make you smile with their sweet moments as make you cry with their touching ones, and this is certainly one of them.
The Fisher King (1991)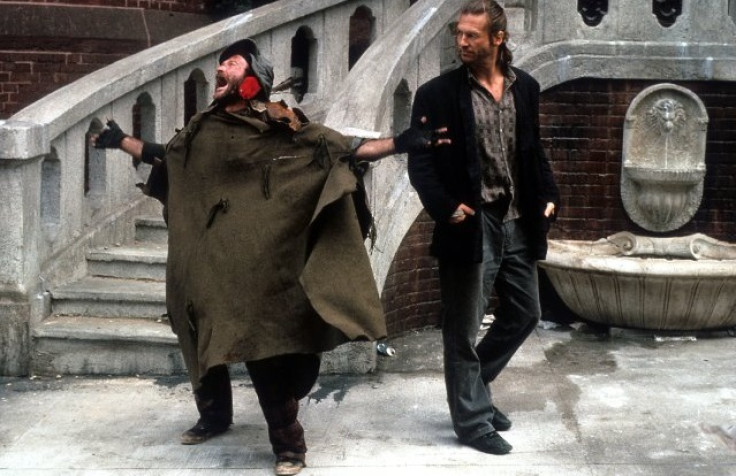 Jeff Bridges stars opposite Williams in The Fisher King, as Jack, a radio DJ who is sent into a spiral of depression after a rant about yuppies on air inspires a madman to carry out a massacre in a New York bar.
Stuck in a rut, Jack strikes up an unlikely friendship with Parry (Williams), a former professor but now a homeless man after witnessing his wife's death in the bar shooting sent him into a downward spiral. In Parry, Jack sees a way to redeem his mistake and help both himself and Parry cope with what happened to them back then. The pair embark on a quest to recover what he thinks is the Holy Grail, so he can impress and win over the woman that he loves.
Director Terry Gilliam has also worked on successful but unusual movies such as Twelve Monkeys, Fear And Loathing In Las Vegas and The Imaginarium Of Doctor Parnassus and whilst The Fisher King exhibits some of the more "out-there" tones of his other movies, it's probably the easiest to follow amongst the bunch.
The Birdcage (1996)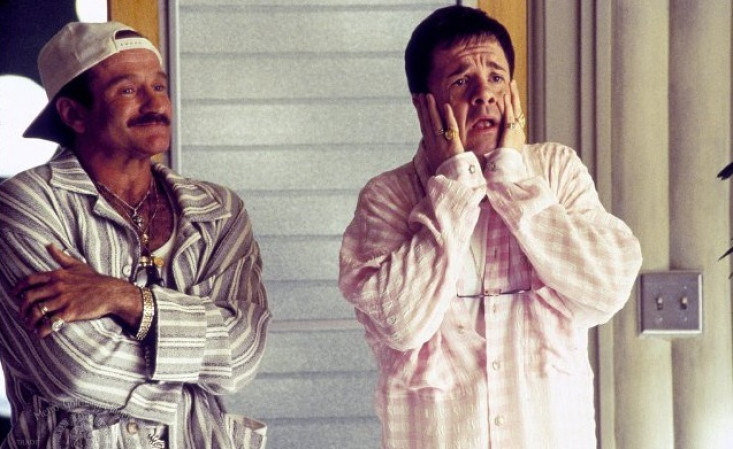 Williams stars as openly gay cabaret owner Armand Goldman opposite Nathan Lane, who plays his on-screen partner and top drag act at his club, Albert, who vow to make themselves seem straight so that their son, Val, can introduce them to his fiancée Barbara's extremely conservative parents, one of whom is a Republican senator.
A little reluctant at first, the men agree to the deception after realising that it will make their son happy so, Albert adopts the disguise of being Val's uncle instead of Armand's lover whilst Val's birth mother, Katherine, joins in to play Armand's wife. However, Katherine never quite makes it to the dinner in which the families were supposed to meet so Albert is forced to don a wig and become his female alter-ego posing as Val's middle aged mother.
The film boasts an impressive cast including Dianne Wiest, Gene Hackman, Christine Baranski, Hank Azaria and Calista Flockhart and was Oscar-nominated at the 1997 award show.
Jack (1996)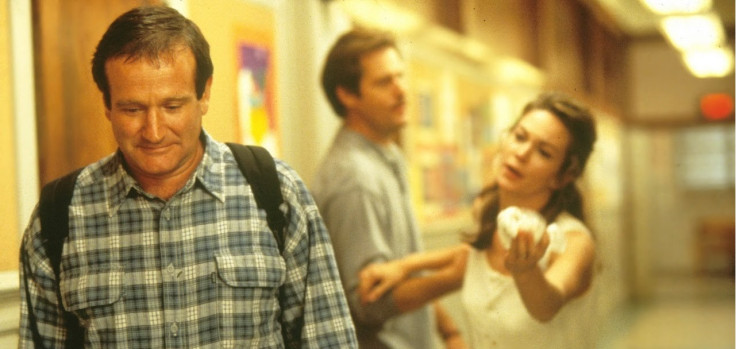 Much like Awakenings, the storyline of Francis Ford Coppola's Jack allows Williams to once again combine his undeniable talent for humour and his ability to lead an emotional story as he portrays a young boy with a condition that makes him look like a grown man. His condition makes him grow four times faster than a normal human, so even though he is only in the fifth grade, he looks like a 40-year-old, which as you would expect, weighs him down with a multitude of problems.
From minute things like not finding suitable clothes to more troubling obstacles such as not fitting in at school to grown women making advances at him given his older looks, Jack must try and find his place in the world as well as accepting who he is and Williams does this is in a bitterly sweet and downright funny way, with Jack.
One Hour Photo (2002)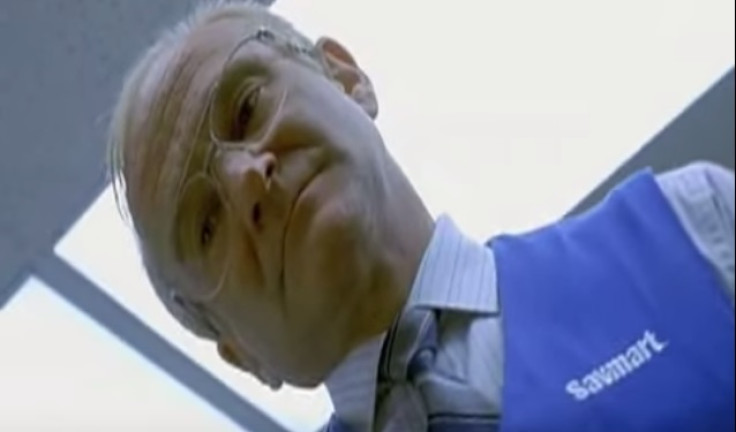 One Hour Photo is undoubtedly Williams most unusual role as he plays a socially awkward employee at a photo-developing lab in a Savmart superstore. His character, Sy Parrish, spends his days pouring over people's holidays snaps and fond memories, wishing that he had a life like that in the photographs he renders rather than the lonely one that he leads. He becomes obsessed with a suburban family that keep bringing photos to him, and things soon become sinister as Sy imagines himself as part of their family and soon tries to make his fantasies a reality.
Insomnia (2002)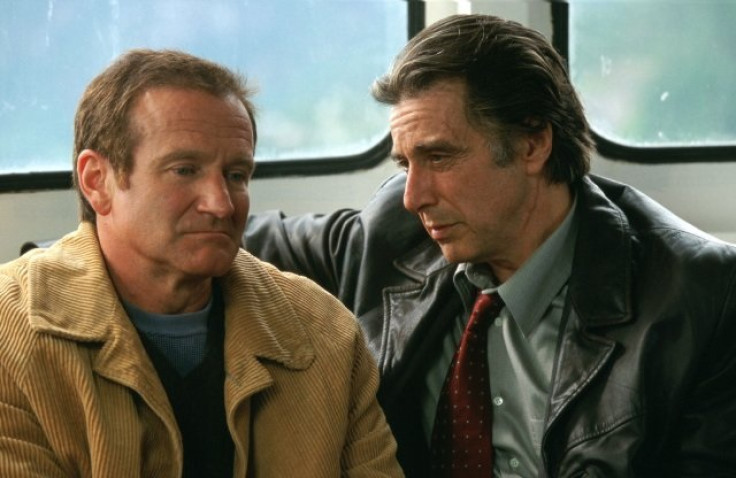 Directed by Christopher Nolan, Insomnia stars Al Pacino as Will Dormer, Los Angeles homicide detective who begins investigating crime author Walter Finch (Robin Williams) after they discover that a young girl who was killed in Alaska was an avid fan of his and lives in the same part of town.
Sure that Finch is up to no good, but unable to prove it, Dormer who is currently being investigated for the death of his partner, plants evidence in Finch's house that could condemn him for the murder of his old policing colleague so either way his own investigation goes, Finch will be sent to prison.
It's an unexpected role for Williams who didn't usually play this morally ambiguous type of person. Like One Hour Photo, there is a darker side to Finch that we rarely see him exhibit in his movies and it's refreshing to see.
Happy Feet (2006)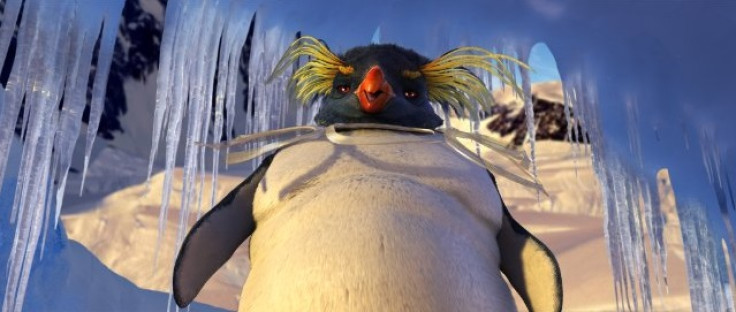 Whilst the film itself may not be underrated, Williams' role within the movie certainly is as he channels both Ramon and Lovelace in the first instalment alone. His scenes inject the fun and humour into the whole movie, set against the more sadly sweet tone of Mumble (Eilijah Wood) and his inability to find his place in the penguin community.
He struggles because every penguin where he is from has a unique song ingrained in them called their 'heart song', which matches up with their lifelong partner if they are lucky enough to find that mate who shares the same song. However, Mumble can't sing and therefore is ostracised by the group as he can't find a mate. What Mumble can do though, is dance and Williams' characters encourage him a long the way to be who he really is and try to buck the trend of the penguins that have come before him.