Insanely likeable actress and Twitter-wit-extraordinaire Anna Kendrick turns 30 tomorrow (9 August), and while she's been in the Hollywood limelight for less than a decade, she certainly starred in a run of top-tier films during that time.
From being a part of a globally successful vampire franchise to singing her socks of in a movie about an all-girl acapella, no-one can deny that she's delved into all kinds of roles. Even if the films aren't so positively received (here's looking at you Twilight), her performances always have been.
Ahead of her hitting that [somewhat surprising] milestone, IBTimesUK lists her five best films, just in case you want to indulge in all things Kendrick this Sunday to celebrate her bday...
The Twilight Saga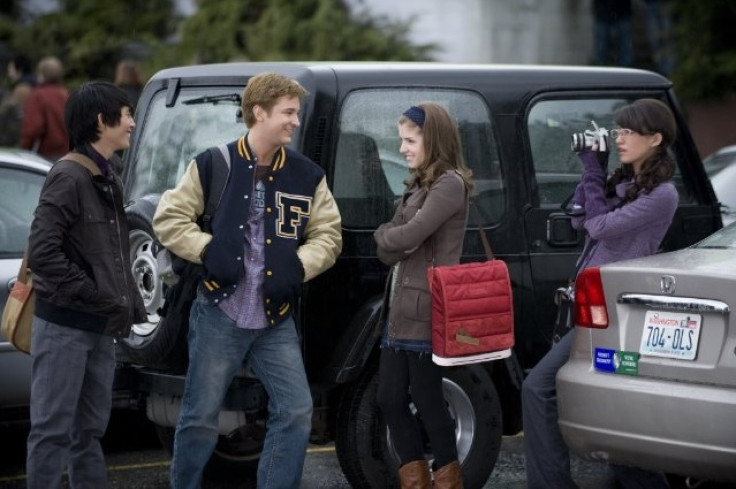 Kendrick starred in all four instalments of the Twilight saga as Jessica Stanley, a student at Forks High School and a friend of Kristen Stewart's Bella Swan. When she is first introduced, Bella finds her desperate attempts at forcing a friendship annoying
Her role is very minor, as the story unsurprisingly focuses on the love triangle between vampire Edward Cullen (Robert Pattinson), werewolf Jacob Black and the human, Swan. Even so, the scenes that she does get exhibit Kendrick's sarcastic and dry wit, even when constrained by the tropes of an angsty teen-romance film.
Up In The Air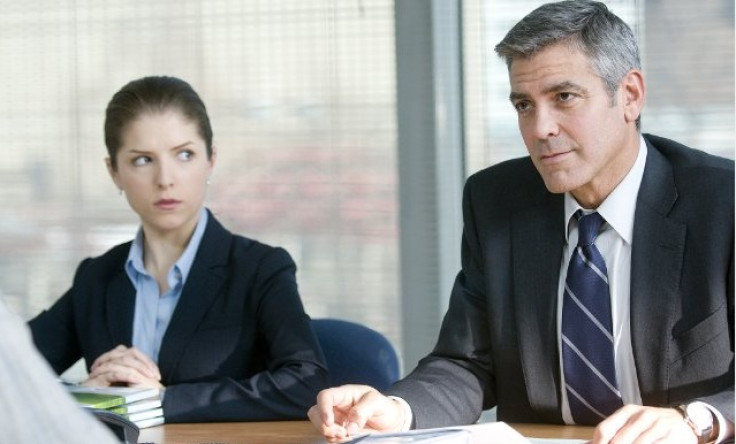 Directed by Juno's Jason Reitman, Up In The Air stars Kendrick as Natalie Keener, a new recruit into the corporate world of professional downsizing. To learn the tricks of the trade she is paired with experienced 'fire-er' Ryan Bingham, but it is she who ends up teaching him, as she dissuades him from continuing his lonely existence of flying all over America and living out of a suitcase.
Undoubtedly the film that got her noticed, Up In The Air earned Kendrick an Oscar nomination for best actress in a supporting role, as she held her own against Bates Motel star Vera Farmiga, Horrible Bosses' Jason Bateman and Hollywood A-lister George Clooney.
Pitch Perfect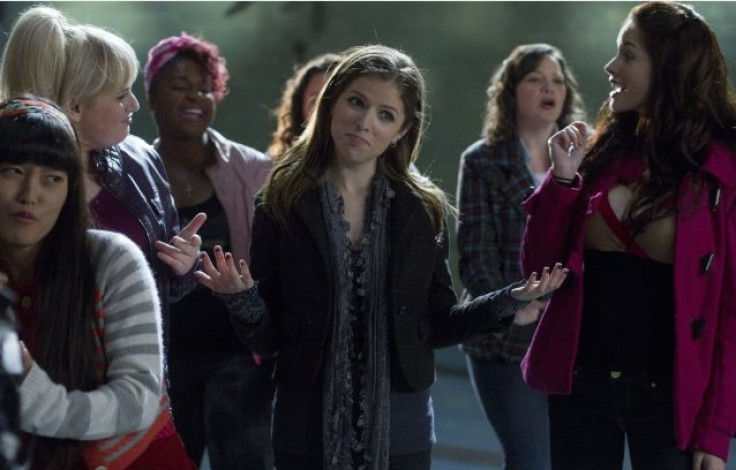 Despite Up In The Air's success among critics, it wasn't until 2012's Pitch Perfect that Kendrick became the hugely popular personality that she is today. It was this film where audiences really got to see Kendrick's undeniable skill with humour and one-liners.
Barden University freshman Beca wants nothing more than to drop out of college and move to Los Angeles to pursue a career as a music producer, but her professor father insists that before she can do so, she has to try out the higher education life and throw herself into at least one club. The club that she picks, due to its music association, is the Barden Bellas – an all-girl, acapella group whose dream it is to beat their male rivals in the national competition.
Into The Woods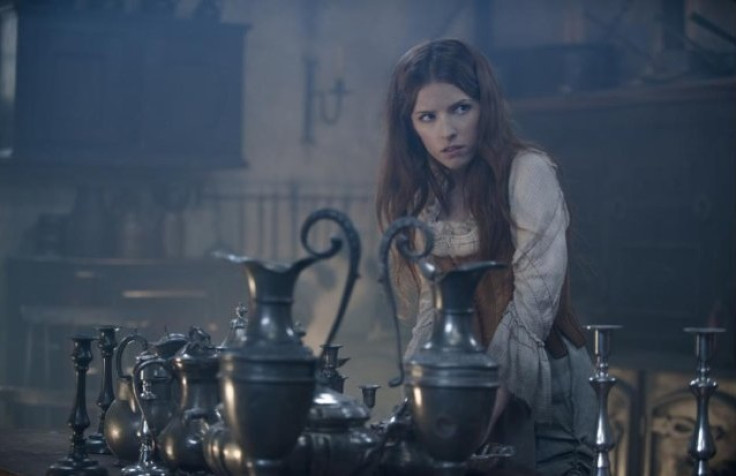 Continuing with the more musical side of movies, Kendrick portrayed iconic character Cinderella in the 2014 Disney film Into The Woods. The film stars the likes of Meryl Streep, Emily Blunt, James Corden and Johnny Depp
Based on the Tony Award-winning Stephen Sondheim Broadway show, the film plays out very much like a theatre piece as it combines a number of different fairytales to make for a whimsical, but dark, story.
Streep plays an evil witch who lays a curse upon a baker (Corden) and his wife (Blunt) so that they may never have children unless they help her reverse an ugly curse of her own. As the two travel deep into the woods to retrieve items they need to fulfil the witch's task, they encounter several different characters including Cinderella, Little Red Riding Hood and Jack, from Jack And The Beanstalk, who both help and hinder them on their quest.
The Voices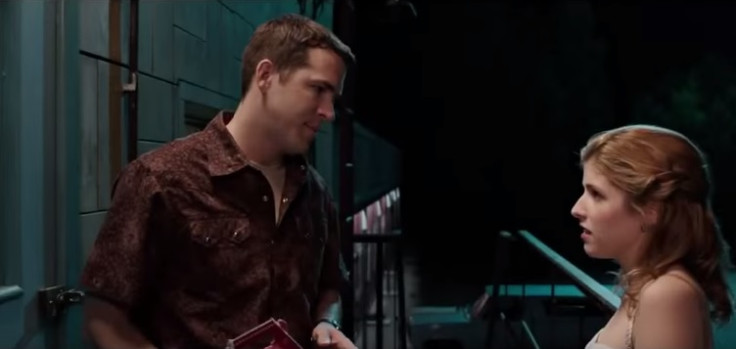 Last year's The Voices found itself falling under the radar considering its impressive cast. Starring Deadpool's Ryan Reynolds, Gemma Arterton, Silver Linings Playbook's Jacki Weaver and, of course, Kendrick, the film focuses on Jerry, a factory worker who spends his life going through the motions, returning home every night to a small flat he shares with just his dog and cat. Despite what you may think however, Jerry isn't lonely, as both of his pets talk to him... on a frequent basis.
Kendrick plays Lisa, a girl who works in the accounts department of the factory and who has a major crush on Jerry, despite him being interested in another girl, Fiona (Arterton). But when Fiona goes mysteriously missing, Lisa begins to pursue Jerry, oblivious to his darker side and unconcerned as to what really happened to her vanished work colleague.
The Voices mixes tragic, touching and truly stomach-turning moments with scenes of pure hilarity to give you something weirdly funny and daringly disturbing. An alternative kind of genre for normally straight-laced comedy actress Kendrick but it works for her.