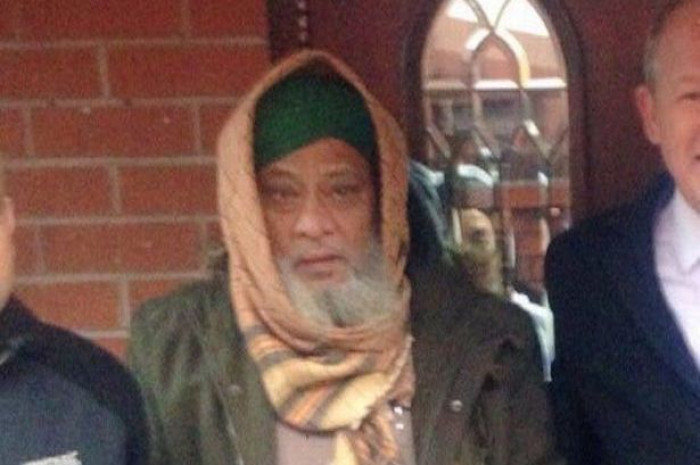 More than £10,000 ($14,000) has been raised for the funeral costs of an imam who was killed as he walked home in Greater Manchester. Jalal Uddin, 64, died soon after beingfound with a serious head injury at a children's playground in Rochdale on 18 February.
Religious leaders have appealed for calm while detectives investigate the murder, with police saying it is still too early in the investigation to determine if the attack was racially motivated. A 31-year-old man who was arrested on suspicion of murder has now been released without charge and eliminated from police enquiries.
Following his death, a fundraising campaign was started by a friend of Uddin, Mirza Sadiqul Zamal, for the leader's funeral. On the JustGiving page, Zamal described the imam as a great teacher who "not a single soul can utter a bad word about him".
He added: "Uddin was my teacher and later one of my closest friends. He has taught me many, many things but more importantly he shown me his teaching with his behaviour and character on a daily basis.
"Insha'Allah [if Allah wills it.] this will become an ongoing cause until his family are able to get back on their feet. The money raised will go towards his funeral costs, consolidating any debts he may have and in supporting his family."
After originally planning to raise £3,000 for Uddin's family, the fundraiser has since gained more than £10,000 in a matter of days from more than 400 supporters.
Elsewhere, the chief constable of Greater Manchester Police is urging The Times newspaper to apologise for their "appalling" coverage of the murder and it's headline: "Imam beaten to death in sex-grooming town". The online version of the headline has since been changed to remove the final three words.
In a letter sent to the editor of the Times, Ian Hopkins said: "Clearly, horrific murders such as this have the potential to undermine community confidence and create tension between different parts of the community. Your headline and its irrelevance to this case has the potential to cause community tension. It is also offensive to the thousands of peaceful, law-abiding Muslims and non-Muslims living in Rochdale, who are shocked by this murder."
Police are continuing their appeal for any information to help find whoever assaulted Uddin. A spokesperson said: "Following extensive analysis of CCTV in the area, we now know that Jalal walked into the park from the South Street entrance at 8.41pm. He was then found injured seven minutes later by a passing member of the public.
"We are keen to hear from anyone who saw anything in the South Street area around that time, and from people who were using the park that evening. You may think your information is trivial but it could be crucial to our investigation.
"We are still working to establish the exact circumstances surrounding how Jalal came to suffer his injuries and we are keeping an open mind as to the motivation behind this attack, with a number of lines of enquiry currently being investigated.
"Understandably, news of this attack has caused concern in the local area and we have extra patrols in place to try and reassure the community. There has been a lot of speculation on social media about what happened and what may have been the reason for this attack, but I would urge people to refrain from making assumptions and please contact us with any information they have which may assist us."