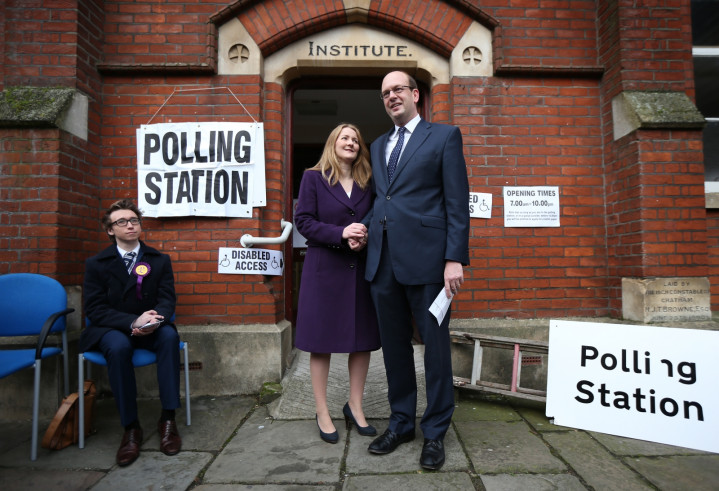 The polls have opened for the Rochester and Strood by-election in the most important vote before Christmas.
The vote was triggered after former Conservative MP Mark Reckless defected to Ukip and resigned as an MP, following in the footsteps of fellow Tory defector Douglas Carswell.
In total, 13 candidates are standing in the election and 80,000 people are registered in the constituency to vote.
A poll from Lord Ashcroft put Reckless as favourite to win ahead of the by-election with a 12-point lead over Conservative candidate Kelly Tolhurt (44% vs 32%).
The Prime Minister David Cameron has taking a strong interest in the contest and has visited the constituency five times to support Tolhurst.
Ukip are hoping to land their second MP in a matter of months after Carswell won the Clacton by-election.
The Eurosceptic was even able to increase his vote share when compared to the 2010 General Election (from 53% to 59.7%).
However, the Rochester and Strood by-election is expected to be a much tighter result.
IBTimes UK interviewed the Liberal Democrat candidate and the Labour Party candidate ahead of the by-election.
A spokesperson for Medway Council told IBTimes UK that the local authority expects the by-election result to be announced at 3am on 21 November.
Full details and reactions from the vote will be covered on IBTimes UK.