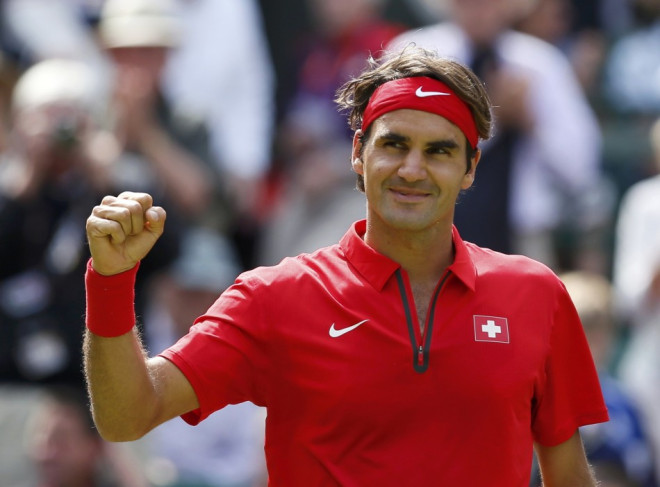 Tennis ace Roger Federer has become the proud father of a second set of twins.
The 32-year-old Swiss player and his wife Mirka announced the birth of their twin sons on Twitter describing it as a "miracle."
"Mirka and I are so incredibly happy to share that Leo and Lenny were born this evening! #TwinsAgain #Miracle," Federer wrote.
The couple were blessed with another set of twins, their daughters named Myla and Charlene, in 2009.
The birth of Federer's twin sons has sent Twitter into overdrive with a flurry of jokes.
These jokes vary from prediction about Federer's twins winning Wimbledon doubles titles in the future to the player's extreme ability to have two sets of twins.
Have a look at some of the funniest, but good-natured Twitter reactions:
Ladbrokes offers 10,000 to 1 odds that Roger Federer's 2 sets of twins will play in mixed doubles Wimbledon Final. (via @darrenrovell)

— SportsCenter (@SportsCenter) May 7, 2014
700,000:1 is the extreme odds being offered on chances of parents having two sets of twins, the trigger Roger Federer second set of twins — bemoneyaware (@bemoneyaware) May 8, 2014
Roger Federer's wife just gave birth to their second pair of twins. The fact that he has super semen makes me respect him even more

— David Wasserman (@diabetic_dave) May 6, 2014

Federer and his wife Mirka have another set of twins, their daughters Myla and Charlene.

Reuters
Since @rogerfederer likes the wwe, I'm thinking future tag team champs for his second set of twins. Congrats! — John Isner (@JohnIsner) May 6, 2014
Only Roger #Federer could be that cool. Two sets of twins. Two of each gender. The girls first, then the boys.

— DavidLaw (@DavidLawTennis) May 6, 2014
Second set of twins for Roger Federer. Boys this time, so that is the future men's, women's and mixed doubles all sewn up! — Suzanne Lord (@soozieL) May 6, 2014
Roger Federer & Mirka have their second set of twins. If you're thinking of playing competitive doubles 18 years from now, just forget it.

— Judy Battista (@judybattista) May 6, 2014
Roger Federer has second set of twins, continuing secret plot to breed superior race of doubles teams. https://t.co/Q9kaAzEEN9 — Andrew Das (@AndrewDasNYT) May 6, 2014
Twice pregnant,four twins.Roger Federer is definitely the GOAT.

— chiara gambuzza (@ChiaraGamTWI) May 6, 2014
@rogerfederer is now the father of a second set of twins . "Best at singles they said, Master at doubles they never said" :) — PleaseFollowMeAustin (@fandommanias) May 8, 2014